One Year Later: Voices of Reflection in Ukraine
On February 24, 2022, Russia launched a full-scale invasion in Ukraine.
One year later, orphans and vulnerable children in Ukraine are still enduring escalating devastation and displacement. Families have been separated and lives are still being torn apart.
Yet, during this past year, three things have became increasingly clear:
Our God is faithful.
The people of Ukraine are resilient.
This work is not done.
See the incredible work being done in Ukraine and Poland to help care for orphans. Watch this short video from Lifesong Ukraine——
Let's take a closer look at what has become clear to our team—
First, our God is faithful.
During the past year, God worked through supporters like you, our teammates in Ukraine, and partners in ministry to:
evacuate 52,320 Ukrainians, including orphaned and vulnerable children
(See a remarkable story of God's protection to evacuees here.)
move 24 adoptive families and over 200 kids and 4 orphanages out of combat zones
find safe housing and temporary shelter for 4,320 people in need
deliver food and medication packs to over 100,000 people
drive 390,926 miles (or 15.6 trips around the globe) in Lifesong vehicles without accident or apprehension
"Today, my team and I serve people who live in difficult life circumstances and give them God's love that He gave us."
–Anton, Lifesong team member from Chernihiv
A Year in Photos
(1 of 28) FEBRUARY 2022 – Friends of the team, children we serve, and volunteers take shelter in their basements.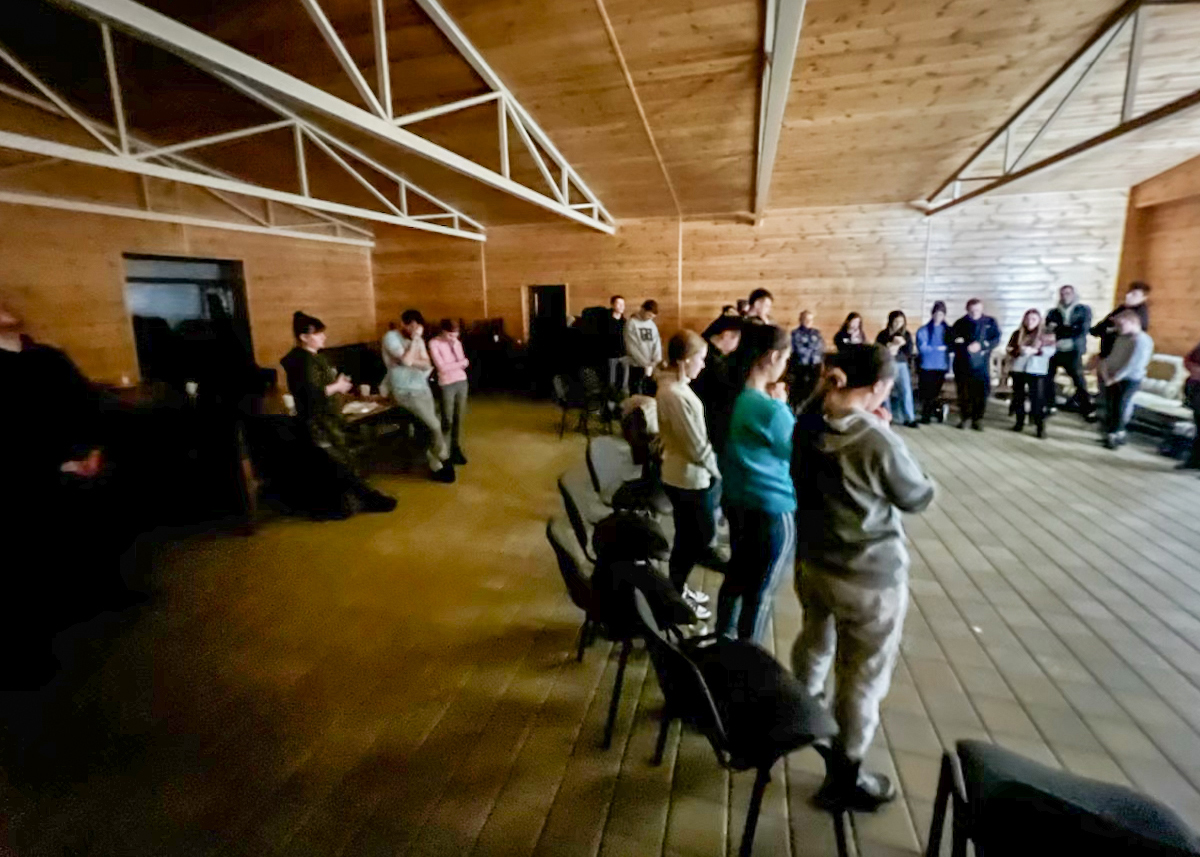 (2 of 28) FEBRUARY 2022 – Staff and families worship together while taking shelter.
(3 of 28) FEBRUARY 2022 – A caravan of cars evacuating through Kyiv
(4 of 28) FEBRUARY 2022 – Children we serve and mentor in a State-run orphanage read the Bible together as they take shelter in the orphanage's bomb shelter.
(5 of 28) MARCH 2022 – A home next door to one of our transition homes was severely damaged during an attack on Chernigov.
(6 of 28) MARCH 2022 – A group loads into the van to make the long trip west.
(7 of 28) March 2022 – Families gather for a church service.
(8 of 28) MARCH 2022 – Tunnels destroyed in an airstrike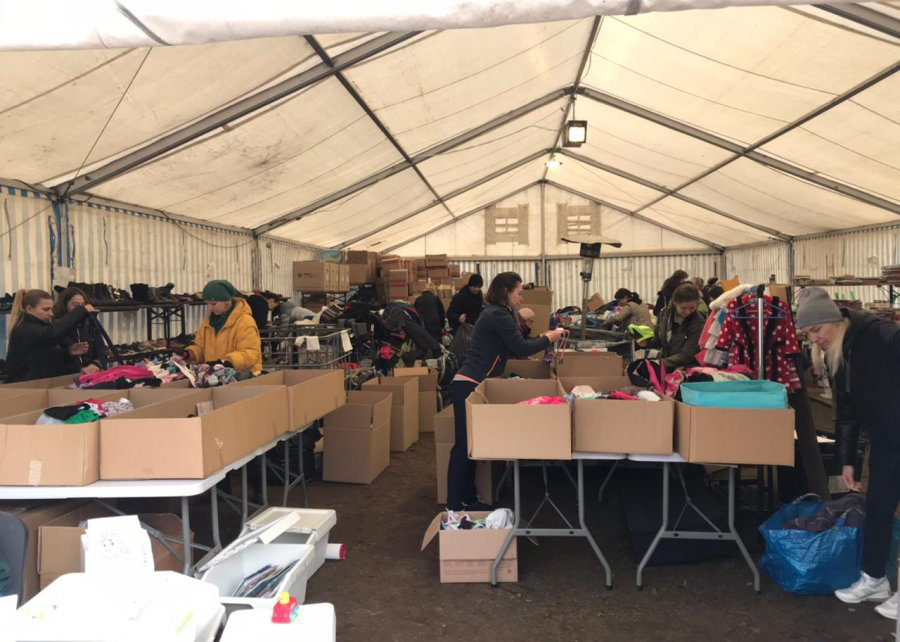 (9 of 28) MARCH 2022 – In Poland, alongside our church partners, our team collects, organizes, and distributes material aid resources to displaced Ukrainians.
(10 of 28) APRIL 2022 – Refugees enjoy a meal in one of the centers in Poland.
(11 of 28) APRIL 2022 – People gather around the center and form a line to receive relief.
(12 of 28) APRIL 2022 – Team members package food for delivery.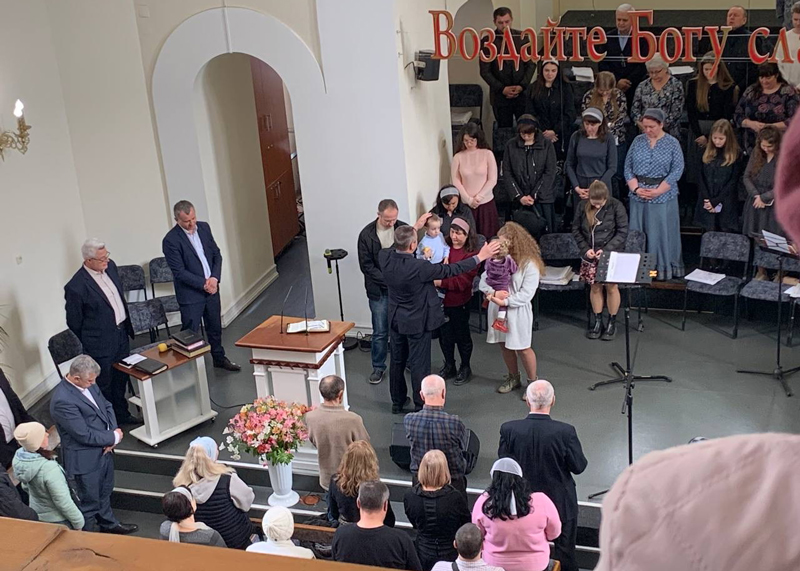 (13 of 28) APRIL 2022 – Volodya and Lilya's local church prays over their family as they commit to becoming the parents of two orphaned children due to the war.
(14 of 28) APRIL 2022 – In Kharkiv, the church was filled to overflowing on Easter Sunday.
(15 of 28) MAY 2022 – The Lifesong Ukraine team shares the Gospel and distributes food at the Kharkiv Day Center.
(16 of 28) JUNE 2022 – Children play outside of the Camp Integration Center near Warsaw, Poland.
(17 of 28) JUNE 2022 – Lifesong Farms employees prepare the tunnels for planting.
(18 of 28) JULY 2022 – Our Kharkiv leaders meet for a Bible Study.
(19 of 28) August 2022 – Refugee children burn off some energy during one of our day camps in Warsaw. Photo courtesy of Capturing Grace.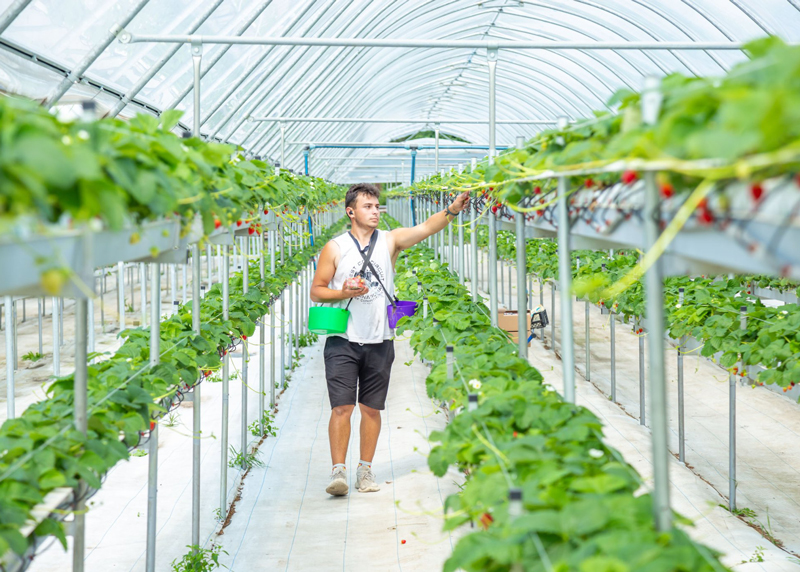 (20 of 28) AUGUST 2022 – Harvesting strawberries in the tunnels, where produce is grown through hydroponics
(21 of 28) SEPTEMBER 2022 – Tunnels repaired after the air strike in March
(22 of 28) OCTOBER 2022 – Team members begin repairs to damaged homes.
(23 of 28) OCTOBER 2022 – Kolya, a Lifesong Ukraine graduate and staff member, was married in October.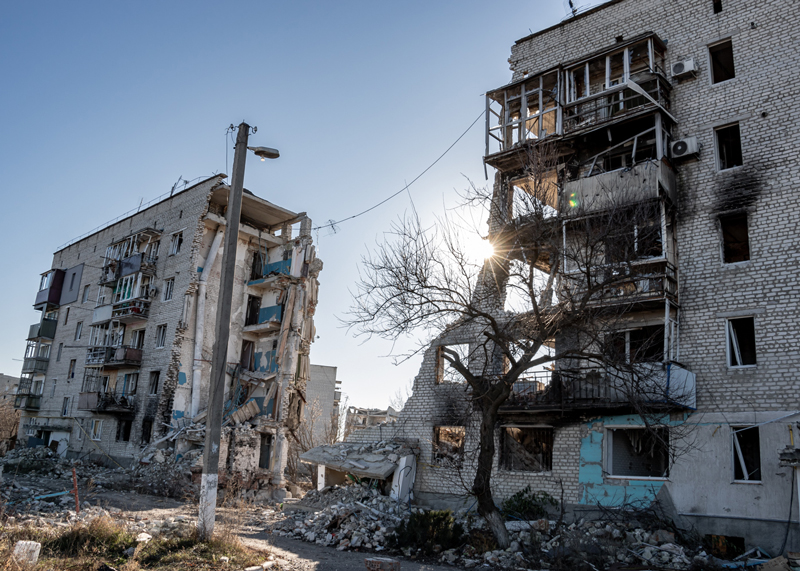 (24 of 28) – DECEMBER 2022 – One of the many destroyed buildings in Izume, Ukraine
(25 of 28) DECEMBER 2022 – Repairing windows in Izume, Ukraine
(26 of 28) DECEMBER 2022 – The new Lifesong Poland house
(27 of 28) DECEMBER 2022 – The Lifesong Ukraine Team.
(28 of 28) JANUARY 2023 – Ukraine refugees celebrate Christmas in Poland at the day center in Warsaw.
Second, the people of Ukraine are resilient.
In Ukraine, even during the hardest year in recent history, our teams and teammates:
ran over 20 camp programs, including Vacation Bible School, family retreats, and jobs skills training
hosted 7 weddings for orphan graduates
led 2 baptism services
operated Transition Homes, Day Centers, and the Trauma Care Center in Western Ukraine
"I realized for myself that I want to serve God in my country and glorify His name here."
—Yevhen, orphan grad & Lifesong Ukraine volunteer
Sisters Tatyana and Irina, along with their children, are part of the Day Center. One year later, with incredible courage, they share their story and what God did for them here.
Meanwhile, in Poland:
Our teammates have served more than 1,300 kids from Ukraine through camps and continue to minister to 950+ kids on a weekly basis through Day Centers. Our Lifesong Poland team consists of 14 full-time staff and more than 30 volunteers, 4 church partners, and 7 ministry locations.
"During this year, I have learned to trust God more. My dad is now defending Ukraine on the front line. During this time, God has performed many miracles and showed Himself to be a kind and loving Father."
—Masha, Poland refugee & Lifesong teammate
One year later, here are some reflections—
Meet Nadezhda
Lifesong Ukraine Team Member since 2003
Until 2018, I was conducting cooking classes at the orphanage in Liubotyn, and I also took an active part in the camps. Before the war, I was mentoring female graduates and their kids. When the war started, I lost contact with many orphanage graduates as some of them had to move, and some were living under occupation.
"During this difficult time, God has taught me to trust Him in a very special way and to pray for all my girls. Now I try to find them through social media and provide any possible help despite the distance. I continue to serve, love, and trust God!"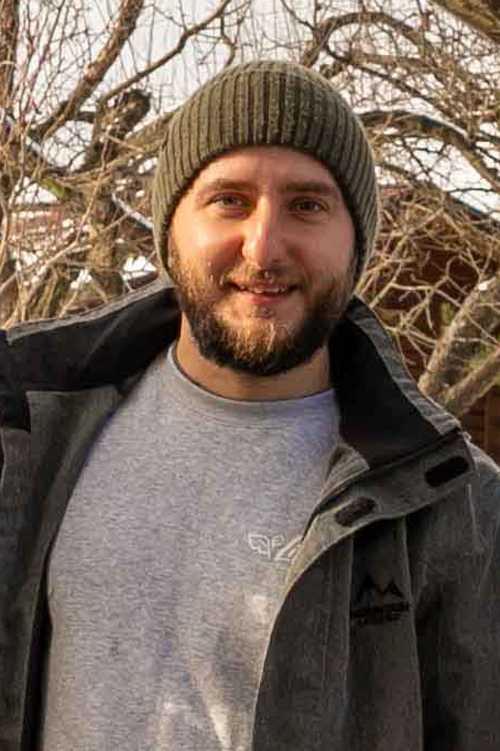 Meet Vlad
Lifesong Ukraine Team Member, working with orphan grads
This year taught me to trust God more, because time is especially precious. This is what I want to wish to you, too—
"Learn how to hear God's voice, and respond as quickly as possible to His call in your life."
Meet Katya
Poland Refugee and Lifesong Teammate
Lifesong gave me stability and support in the most unstable times, and I'm very grateful for this.
During this year through the Lifesong team in Poland, God helped hundreds of people and children. Through camps, many kids found their way to God.
"I haven't seen such a thirst to know Jesus and get the treasured Bible for a long time."
Lastly, this work is not done.
The war appears to be far from over.
Additionally, the United Nations is already calling this war "the largest refugee crisis of this century." Families have been torn apart, and hundreds of thousands of children have been orphaned or displaced.
At the beginning of this war, Denis, Lifesong Ukraine Director, encouraged our Ukraine and U.S. teams with these words—
"This is the biggest ministry and Gospel sharing opportunity of our lifetime. Let's not waste it."
And so, by the grace of God, we press on, even as we daily pray for peace.
Want to support the people of Ukraine? Here's how you can help—
Faithful partners like you are key to sustaining our teammates and the children we serve.
When you give and pray, you become an important part of reaching orphans and highly vulnerable children in Ukraine and Poland during this devastating time.
Will you give today to support Ukraine relief and provide Gospel-centered love and care?

Send Critical Support to Children in Ukraine and Poland.