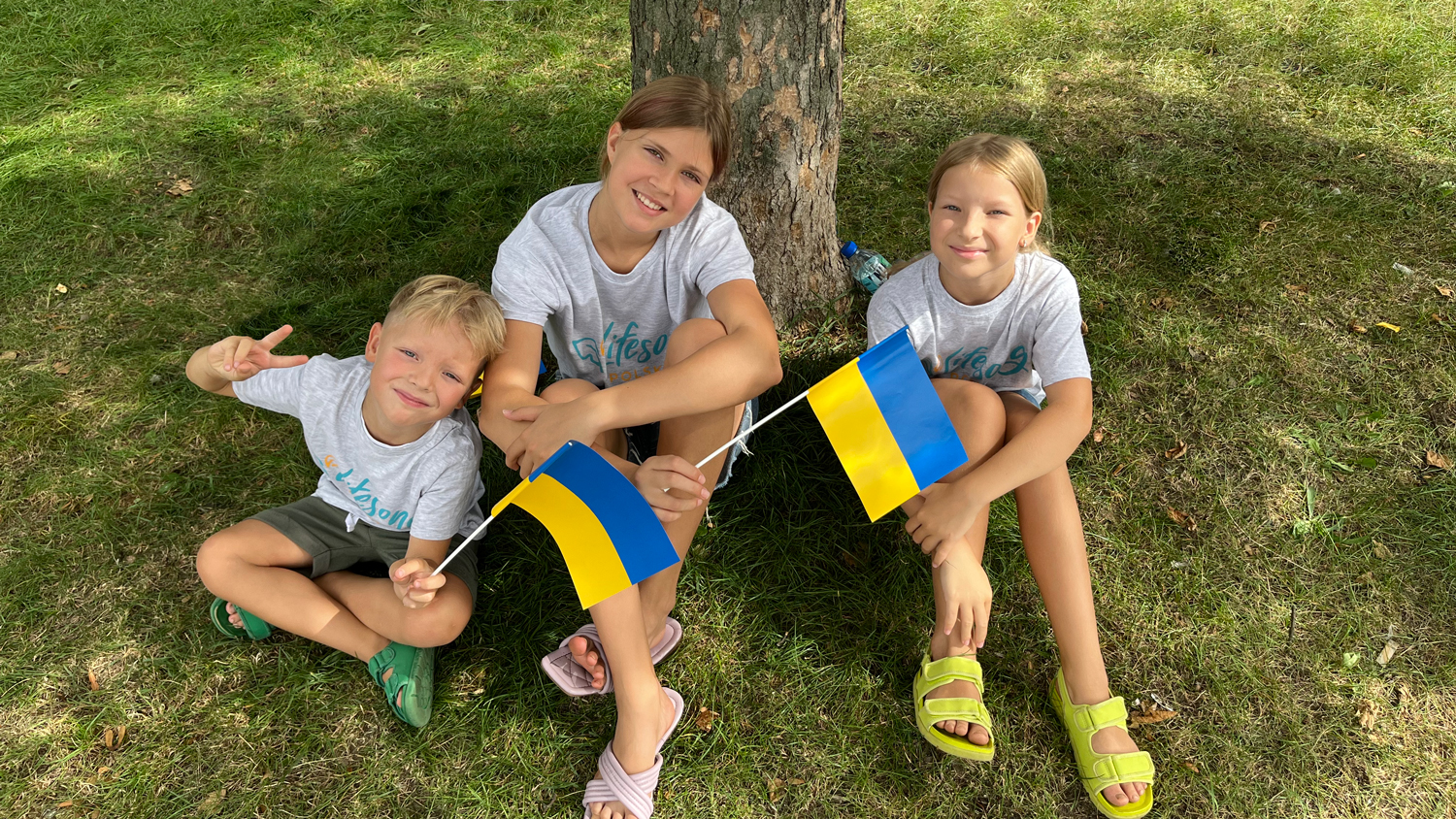 You can send critical support to orphans in Ukraine & Poland.
With the current conflict continuing in Ukraine, our team has shifted and expanded its ministry to best meet needs in both Ukraine and Poland.
More than 14,000,000 Ukrainian civilians have been displaced since the war began. Lifesong Ukraine helped to evacuate 52,320 of these people, including hundreds of children from four orphanages in combat zones and 24 Ukrainian adoptive families. Team members prayed for and shared the Gospel with each evacuee. Our team also provided safe housing and temporary shelter to 4,320 people.
Targeted delivery and distribution of food, medication, toiletries, and other supplies continues in areas where conflict is high. Over the past year, Lifesong delivered food and medication to over 100,000 people. Together, 17 Lifesong drivers drove 390,926 miles in order to provide relief and to evacuate those in need. They have driven the equivalent of 15.6 trips around the earth.
Will you give today to support orphans in Ukraine?
Your gift will help…
Supply each ministry location with necessary food, fuel, medical supplies, and shelter.
Deliver relief resources to those who remain in high-conflict cities.
Establish trauma care resources and an orphan graduates ministry in Lviv. The team would like to offer Vacation Bible Schools and job skill training centers too.
Expand the team in Poland so that more displaced Ukrainians can be reached. The team would like to have 2 Day Centers and 3 orphanages, serving over 1,400 children, in addition to the 4,500 children we serve in Ukraine.
Continue to provide safe homes in western Ukraine and Poland.
Yes! I want to support Ukraine.
Thanks to TMG Foundation and key partners, all of our fundraising and administrative costs are covered. 100% of your gift will directly support vulnerable Ukrainian children and families.