Hope After Two Months Under Occupation: A Ukrainian Family's Story
After 66 days living under Russian occupation,
sisters Tatyana and Irina, along with their three children, were frightened, undernourished, and unsure of what the future would bring.
They spent over two months hiding in an underground cellar in their backyard. The room was cold and damp, traditionally used to keep food from spoiling. It could hardly fit all six of them, including Tatyana and Irina's mother.
The family took turns resting on a small, one-person bed. They could not bathe, they had very little food, and they did not have the supplies they needed to meet even their most basic needs.
Bombs were dropped every few minutes, and the ground would shake. When they came out of the cellar, they expected their house to be destroyed.
Tatyana said—
"I prayed to the Lord every day, every morning and every evening, and I believed that God would protect us, that we would survive in that madness."
Hear more of Tatyana and Irina's story in their own words:
The trauma of these events will likely last a lifetime, but hope for the future did eventually come.
Ukrainian soldiers rescued them from their confinement and transported them to safety in Western Ukraine. There, Tatyana and Irina's children (who were suffering from depression) were welcomed by the Lifesong Ukraine team.
Lifesong Ukraine Team Member, Lena said—
"When Tatyana and Irina first came to the Day Center, there were tears and fear in their eyes. But after a couple weeks since meeting them, they have a smile on their faces, and the children come regularly to our classes. It is clear that their hearts are now calm."
Tatyana rejoiced—
"I am grateful for the Lifesong team pulling my child out of depression. In two weeks, my child has changed for the better! I thank our Good Lord for healing my child."
Though the war still weighs heavily on their hearts, Tatyana, Irina, and their families now experience joy, hope, community, and care in the midst of all they've lost.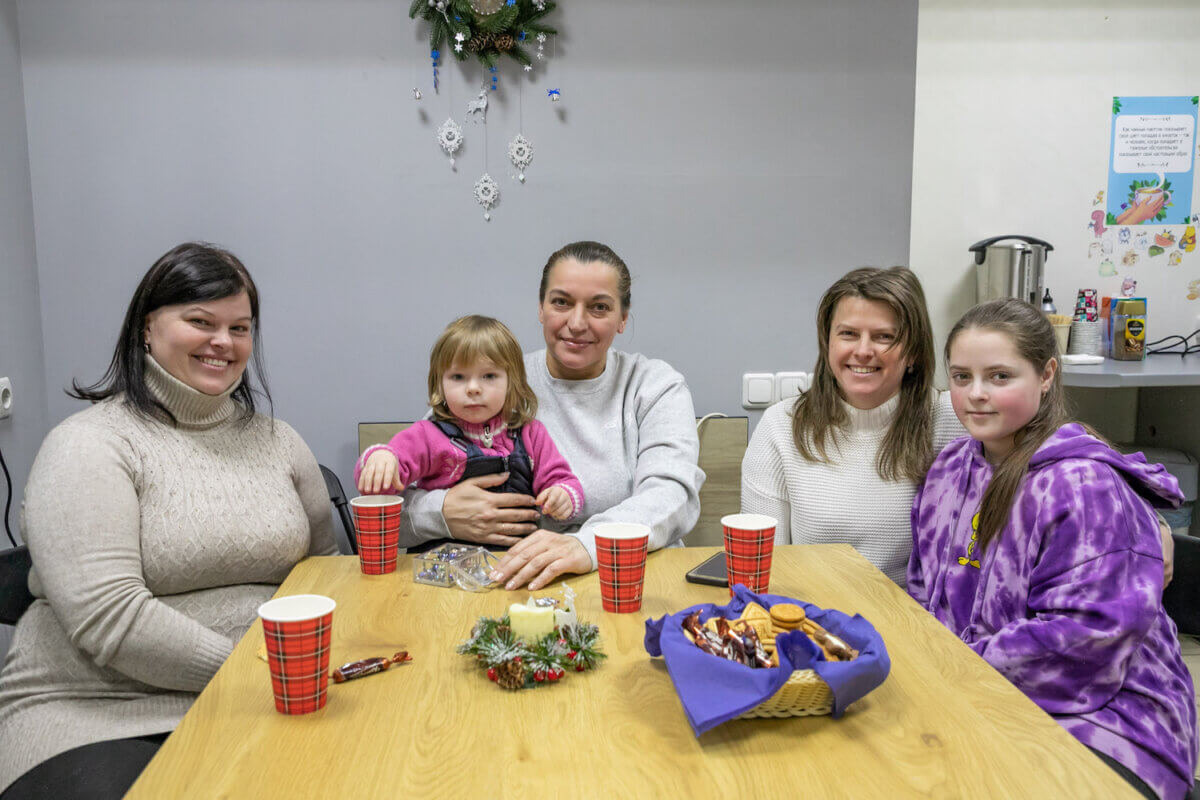 Your part in this story
In addition to the grace of God, faithful partners like you are key to sustaining our teammates and the children we serve.
When you give and pray, you become an important part of reaching orphans and highly vulnerable children in Ukraine and Poland during this devastating time.
As Denis, our Lifesong Ukraine Director, recently shared, "We pray for peace and God's intervention. At the same time, there are so many opportunities to share the Gospel all around us, which we have to utilize 100%."
We long for the time when God will "wipe away every tear from their eyes, and death shall be no more, neither shall there be mourning, nor crying, nor pain anymore, for the former things have passed away," as we read in Revelation 21:4.
Until then, thank you for being a part of God's redemptive work here on earth at such a time as this.

Send Critical Support to Children in Ukraine and Poland.