What's the Difference Between Bolivian Kids and Your Kids?
Last week, we introduced you to some Bolivian kids, specifically 7-year-old Lucas. Today, we're excited to share some thoughts from a faithful Lifesong adoption and orphan care advocate, Terry Smathers.
My wife and I just returned from Cochabamba …
home of Fundación Esperanza, Lifesong's ministry to over 40 vulnerable children and orphans in Bolivia.
Each time we return from Cochabamba, our hearts are both broken and full for these incredible kids who each have a unique story of heartbreak and tragedy in their short lives.
We can't help but ask ourselves why our loving Heavenly Father chooses to bless some children with godly parents, consistent love, and ready access to the Gospel, while choosing to allow heartache and struggle into the lives of others. Especially at such an early age.
Since God repeatedly reveals in Scripture His love and care for the fatherless and the widow, the only answer I have is that He has a perfect plan to reach His children at a certain time and place and call them to Himself.
Since His purpose is for His glory and the adoption of His children into His family for eternity, the path that seems so long for some is—according to the book of James—just a vapor that passes away in a moment.
Still, our heart breaks for the struggles of these innocent children. Please pray for God to reveal His love to them in a powerful way through the compassion and service of those who faithfully minister to them.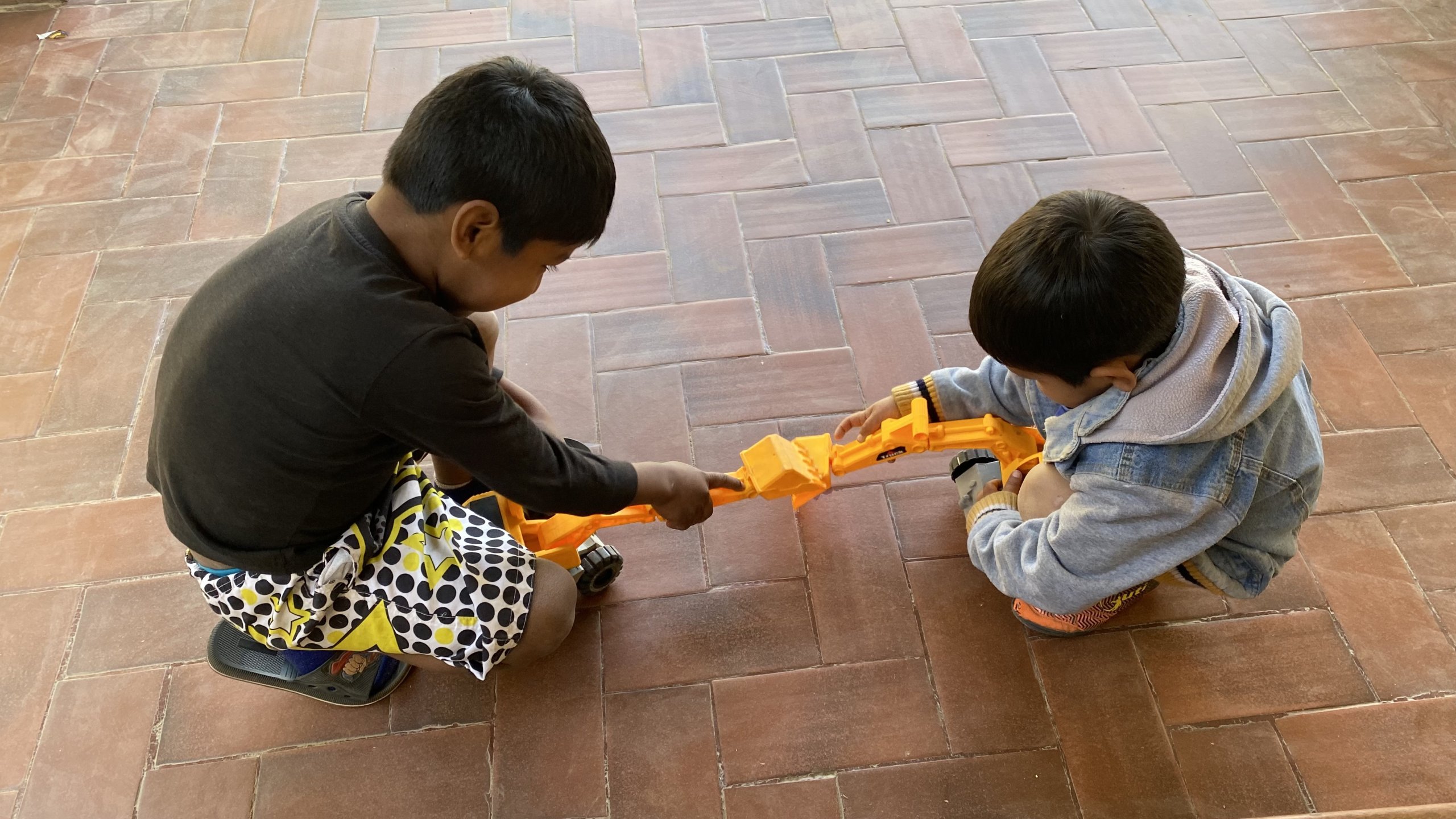 So, what's the difference between Bolivian kids and your kids?
In my opinion, there is no difference … and there is a vast difference.
In many ways, the kids we met are the same as your kids, except many have faced the added challenge and heartbreak of family tragedy, abuse, or neglect.
Like your kids, the kids at Fundación Esperanza now have people who love them deeply. Unfortunately, many of these compassionate caregivers will eventually get called by God to do other things, and so the kids in Bolivia will need to start again building trust and relationship with new caregivers.
But one thing we know for sure is that God's loving eyes are on each one, especially the fatherless. 
Please pray for each of the children at Fundación Esperanza. Please pray, too, for the leaders and staff. And let's thank God—together—for every young life, whether the child lives in your home or in Bolivia.
Having just returned from our fifth visit, my wife and I were impressed with the love, patience, and compassion of all those who serve the children there.
Would you pray with us for Bolivia?
If we believe what Scripture repeatedly teaches, we know that the God of the Universe has His eye and His hand on these sweet kids. As you consider raising your own children in the nurture and admonition of the Lord, would you consider supporting the ministry in Bolivia with your prayer and your giving?
Bolivia's future leaders are growing up at Fundación Esperanza right now, and your support can help aid the work God is doing in their lives.
Thank you for being an important part of this story.
SUPPORT ORPHANED AND VULNERABLE KIDS IN BOLIVIA.