Now, Lucas Is Safe in Bolivia.
*Lucas, age 7, recently arrived at our home in Bolivia.
He's already endured more hardships than most of us will ever experience in our lifetime.
He was found living on the streets after losing both of his parents in a horrific way. His hands are already tough and callused from having to work manual labor just to have something to eat.
He's strong-willed and pushes the limits, but this strategy has helped him survive on the streets.
Today, he's in school and learning about the love of God for the first time.
*Name changed for protection
Lucas is one of 15 children who recently moved in to the home.
We welcomed these children because we had the space and means to care for them, made possible because of faithful givers like you.
Most often in orphanages, there are more children that need care than there are spaces available. So when our home opened its doors for more children, the beds filled up quickly.
The majority of the 15 kids are different sibling sets. Eleven of the children arrived from another orphanage. Unfortunately, it's all too common for orphanages to close because of lack of resources or abuse/mistreatment within the home.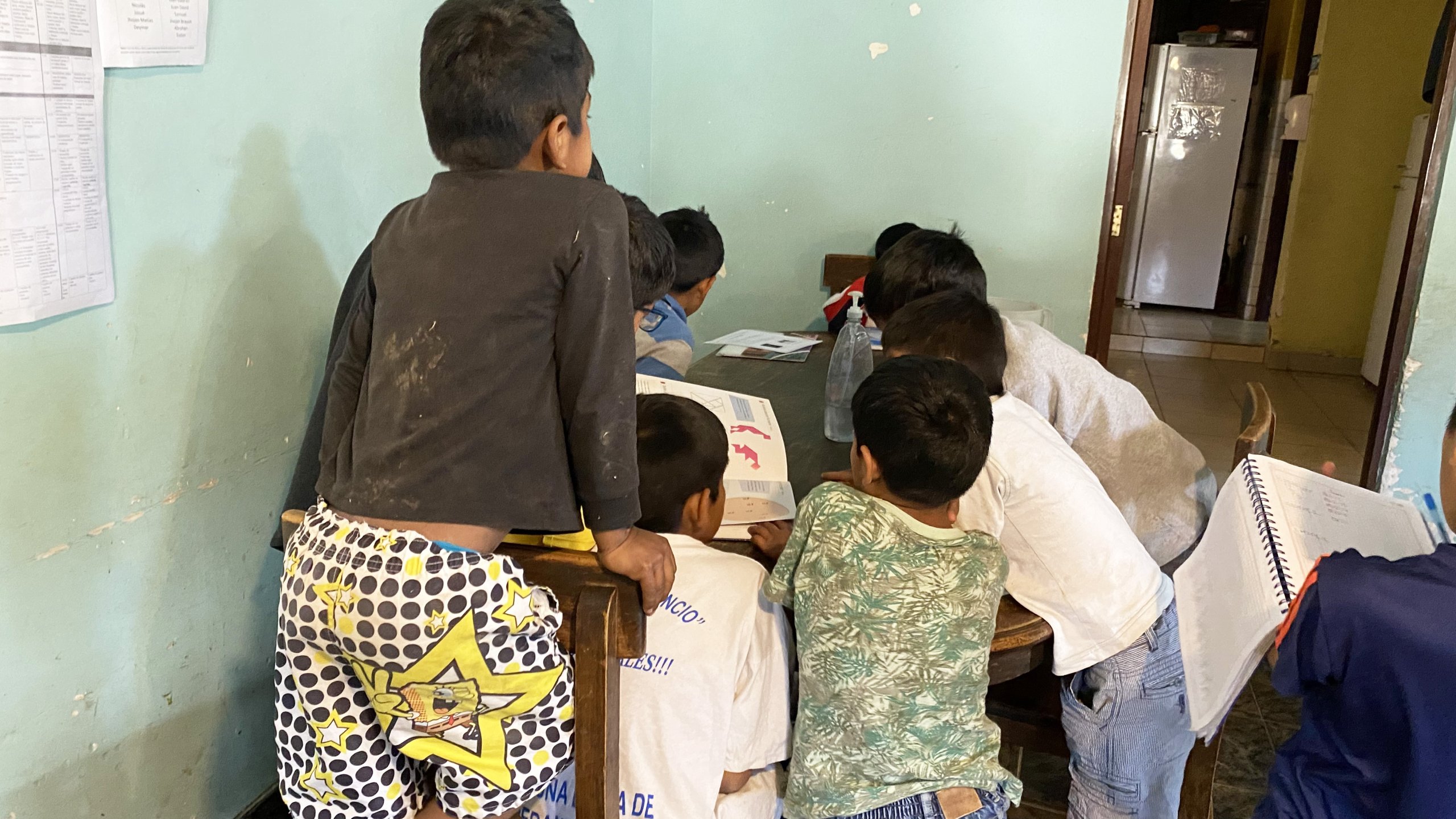 Additionally, it's estimated that 7 out of 10 women in Bolivia suffer from physical aggression or abuse, most often at the hands of someone living in their home. Bolivia has one of the highest rates of femicides, killings of women because they are female, in all South America.
So some of the children who recently arrived are here because their father likely killed their mother.
The children in our care have been through so much before arriving at our door.
Every child who arrives at our home presents a new opportunity to practice compassion and empathy.
While it can be exciting for our kids to gain additional friends and playmates, each new arrival necessarily changes the previous rhythm in the home. Further, when kids arrive, they are typically at the height of grief, having experienced a deeply heartbreaking situation.
Sometimes, understandably, this grief manifests in difficult behavior.
If taught and handled correctly, even these challenging seasons can be good opportunities to teach and practice compassion and empathy for others.
Today, the children in our home, including Lucas, are no longer in danger.
And they can begin healing as God works in their lives and hearts.
Most of these kids will live in the home until they age out. If possible, we'll look for ways to reunify them with safe family members if there are healthy relationships and environments available to them. If this is not possible, we'll continue to provide holistic, Gospel-centered care, helping each child transition successfully into adulthood.
Our students have access to teachers, tools, and resources to excel academically.
Today, 8-year-old *Laura, another of our 15 new students, is learning to read for the first time. We believe she has a bright future.
*Name changed for protection
Would you pray with us for these kids?
In addition to praying for their continued safety and healing, would you pray that they know how deeply they are loved?
You are an important part of our ministry in Bolivia. Thank you for praying with us for these kids!
JOIN WHERE GOD IS WORKING.