Would you take a minute to pray for our kids and staff in Cambodia as they continue to face ongoing challenges from the worldwide pandemic? Here's a new update from our team—
God is still at work …
Even when times are tough.
Even when there's a sudden surge in COVID-19 cases.
Yesterday, a record 841 new COVID cases were reported in Cambodia, the majority of which occurred in the capital of Phnom Penh (where our ministry is located) and the nearby town of Takhmau.
This year—despite being one of the world's smallest COVID-19 caseloads—Cambodia has seen a sudden spike from roughly 500 cases in late February to 15,361 cases now, resulting in a strict government-instituted lockdown on April 15.
Markets are closed.
Income is lost.
Families are desperate for food.
People accustomed to living hand to mouth are understandably feeling scared and desperate.
We are determined to continue to reaching people in need … especially now.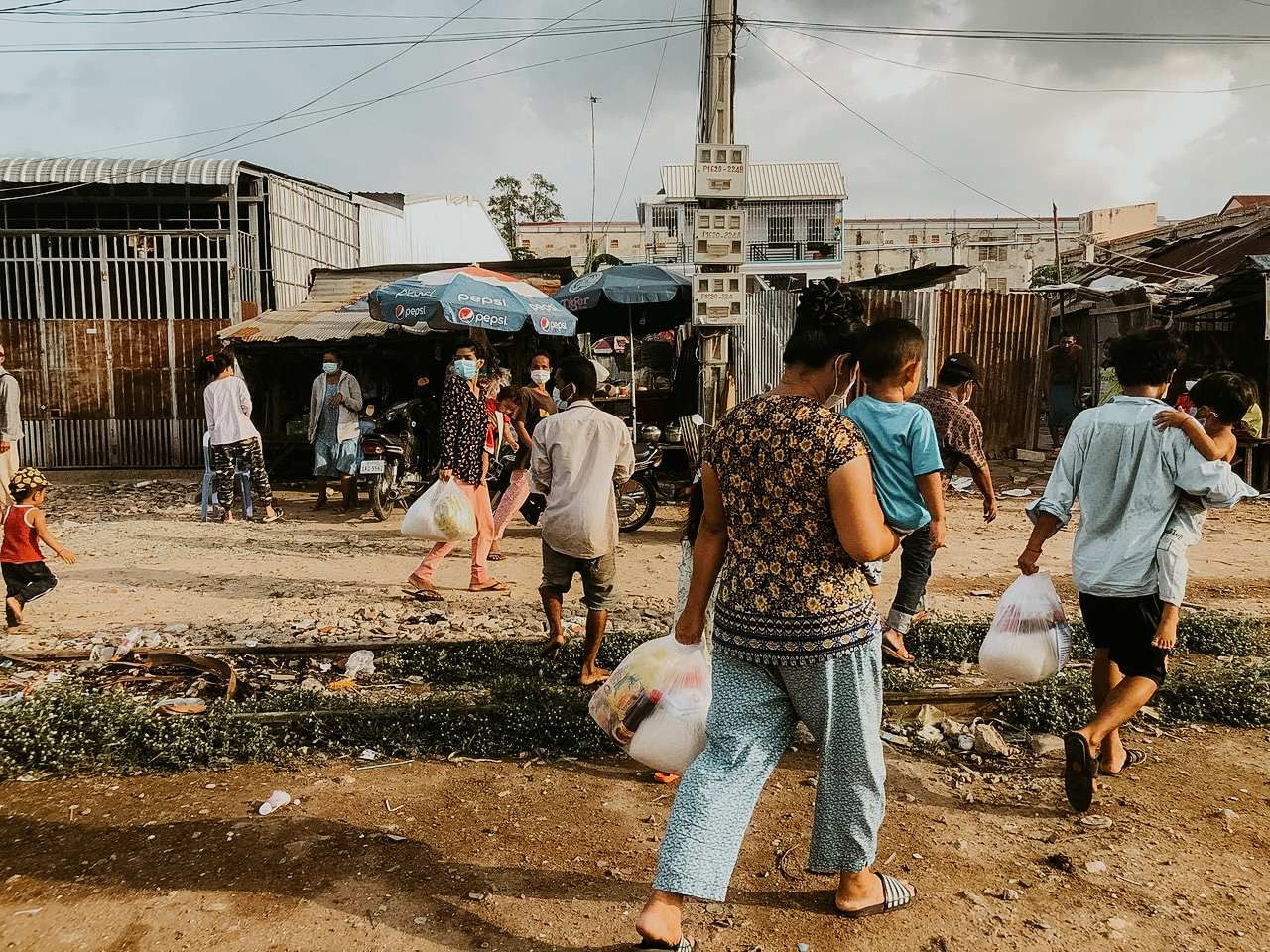 God is still providing.
Our local in-country leader, Pastor Somnang, and his team continue to help children and families in need. The lockdown has been very hard on the low economic class, as it has around the world.
Local authorities have begun designating neighborhoods with higher-than-average COVID cases as "red zones," and then not allowing the villagers in those neighborhoods to leave except to go to the hospital.
Which means people are hungry.
This past week, Pastor Somnang and his team organized tons (literally!) of rice and other food staples to distribute to 120 families in need.
Each family received approximately 35 pounds of noodles and other basic provisions. Take a quick look at the video below:
God is still using people like you.
One way God is still providing for people in Cambodia is through the generous help of people like you.
It's incredible to see the efforts and donations of people from here in the U.S. reaching individual children and families in Cambodian communities through the partnership of local leaders.
It never gets old how God brings His people—from around the world—together to reach children and families in need.
Right now, orphans and vulnerable children in places like Cambodia have big needs. They need our help.
Even as the worst parts of this pandemic begin to lessen here in the U.S., vulnerable children and families around the world will continue to suffer the aftereffects for weeks, months, and even years.
The effects of this pandemic are far from over for those who need our help the most.
Thankfully, not only is God still at work and still providing and still using people like you … He's still good. We can be sure of this, even when times are tough.
Thank you for partnering with us to reach vulnerable children and families in Cambodia, especially now.
.
Send hope to children and families in Cambodia.