What Kids in Liberia Need Most
Thank you for supporting vulnerable kids in Liberia and around the world. We're excited to share what God is doing through you. Here's a new update from our team—
Here in Liberia, education is a gift.
It's an opportunity few children have and even fewer take for granted.
The far-reaching effects of a 14-year civil war that ended in 2003, plus the school closures in 2014 due to the Ebola outbreak, and now the closures because of COVID-19 mean Liberia significantly lags behind most African countries in all education statistics.
According to UNICEF—
Giving children a chance to learn is one of the most urgent priorities in Liberia.
Liberia has an adult literacy rate that is less than 50% because generations of children have gone without adequate education. This illiteracy affects all areas of life, ultimately trapping children and families in a never-ending cycle of poverty.
Consider this.
Illiteracy is one of the fastest, most powerful ways to trap people in a world that is growing increasingly dependent on technology.
Illiteracy also means children and adults can't read the Bible for themselves to learn the life-giving truth of the Gospel.
With your help, Lifesong Liberia is working to change this cycle and bring joy and purpose to the next generation.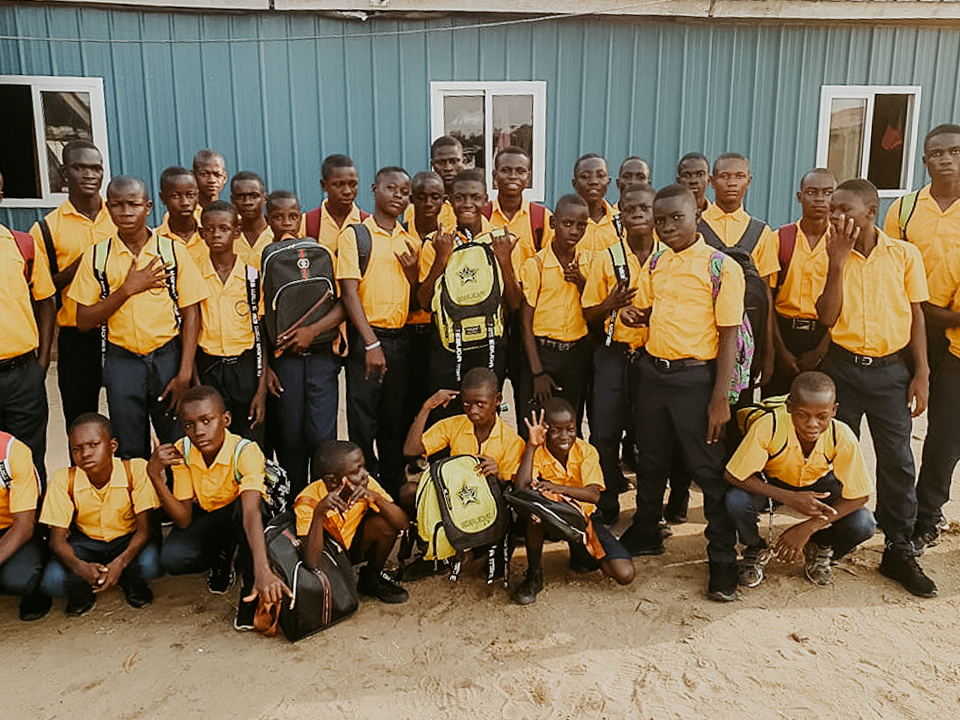 Lifesong Christian Academy started in 2012.
It began as a school to provide education for orphans at The Master's Home of Champions Orphanage using the Liberian government school curriculum. With more than 100,000 children orphaned in Liberia due to decades of on-going challenges, giving kids a good education was one tangible way to offer the love of Christ.
Today, Lifesong Christian Academy (LCA) seeks to shine the light of Jesus in a community where most children do not have adequate options for education.
Because of the support we receive from advocates and friends like you, we are now able to allow children from our surrounding communities to attend as well.
Today, our campus is thriving.
For many of our students from the poorest parts of Liberia, our classrooms have become a welcomed place of safety and compassion that have helped shape their lives over many years through quality instruction and clear Biblical teaching.
This year, we're thrilled to have an enrollment of 331 students with 14 classroom teachers and 4 staff members.
And every one of our teachers knows and loves Jesus Christ and enthusiastically shares the Gospel.
Currently, Lifesong Christian Academy runs from Kindergarten to 11th grade. Next year we'll add 12th grade for the 2021/2022 school year. Which means even more students will have the opportunity to learn and grow for the glory of God.
Jesus is being exalted, families are being impacted, and lives are being changed in Liberia!
.
Give a student in Liberia the life-changing gift of education.