PitcHaiti! | A Shark Tank Competition
Haiti is the poorest country in the western hemisphere.
With more than 70% of people living below the poverty line and a 40% unemployment rate, good jobs are nearly impossible to find.
But Haiti is so much more than these statistics. Haiti is a country filled with resilient people. Currently, we serve 2,460 children through our school, Student Life homes, sustainable businesses, and discipleship programs who have incredible potential.
With this in mind, we want to help create more opportunities for our students as they graduate from Lifesong Christian School. Specifically, we want our students to have meaningful and ethical employment options that carry them far into their future.
.
The event
We created an opportunity called PitcHaiti (or Pitch Haiti) similar to ABC's hit TV show, Shark Tank, where students could bring their own creative business ideas and pitch them to a panel of business leaders. The leaders then offered helpful critiques and ultimately chose whether or not to invest in these businesses.
26 Haitian entrepreneurs applied online for the competition!
From this group, we selected 20 entrepreneurs to pitch their business idea in Port au Prince on Friday, August 16. Each of the finalists were given 20 minutes to make their pitch and answer questions from the judges.
.
.
The contestants
Each of the contestants was extremely impressive with his or her presentation and business venture. The contest showcased an incredible amount of creativity and determination from each of the entrepreneurs.
We chose a finalist with whom we are now working on an investment partnership.
.
The winner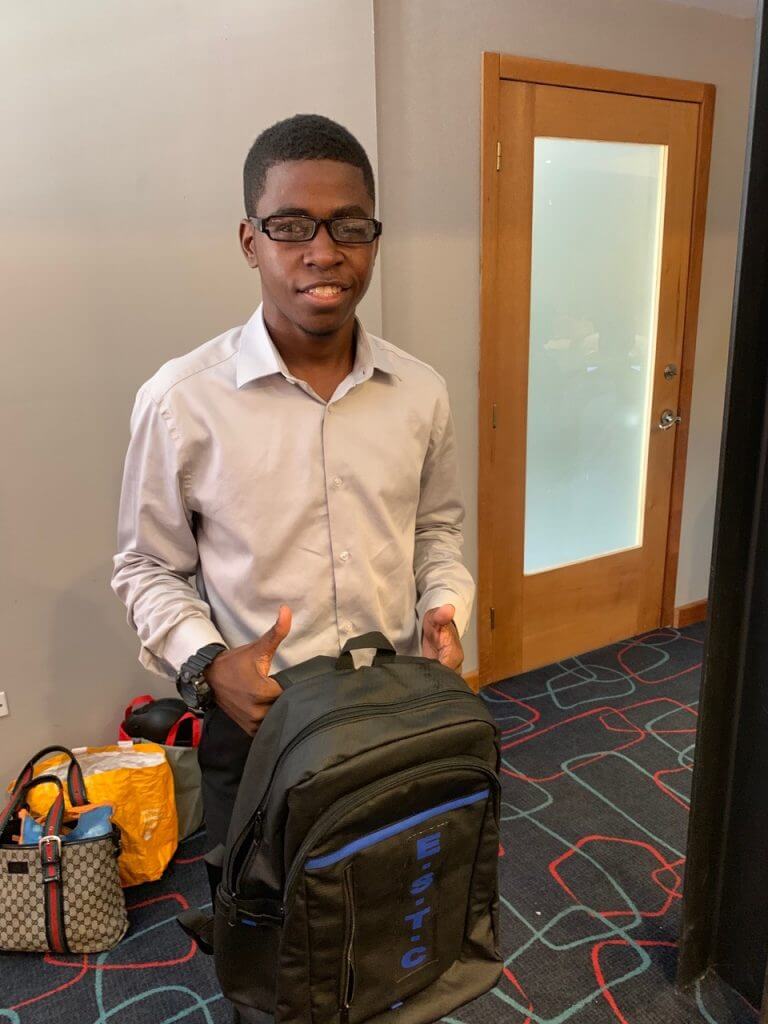 19-year-old Pierre started his own business manufacturing and selling backpacks. He has 7 employees who help him make the backpacks with 3 sewing machines and 9 resellers who help him sell the product into schools all over Haiti.
His only limiting factor to growth is that he needs more sewing machines to produce more backpacks. We're planning to invest $5,000 to help him buy 5 new sewing machines, and he feels confident he can double sales and create lots of new jobs.
Important note: The average Haitian lives on $2 a day, so a $5,000 investment can go a long way!
.
The future
God is working in this story and investment.
One of the pledges we make to the children we love and serve is that they will experience continued love and support as they transition into adult living. So one of our primary goals for PitcHaiti from the very beginning was to create sustainable business opportunities that would ultimately help create jobs for the 165 orphaned and vulnerable children in our care.
The winning entrepreneur will help create sustainable business. Pierre's backpack manufacturing business will move to our campus so that some of our kids can get jobs manufacturing the backpacks.
God is good. Thank you for being an important part of this ministry and these lives.
.
Be part of what's happening in Haiti.
Save