Employment is one of the greatest tools for orphan prevention. The beautiful thing about creating sustainable business in places like Haiti is when jobs are created, families are preserved, communities are empowered, and countries are strengthened.
Today, because of your support, nearly 2,500 orphans and vulnerable children are loved and cared for in Haiti, and 277 in-country staff members have jobs.
Lulune is one of our employees. Here is her story.

LULUNE WAS BORN AND RAISED IN BERCY.
So she knows what it's to live with poverty, deeply rooted for generations in Haiti.
She's now a single mom to 4 kids between the ages of 21 and 9.
Haiti's endless cycle of poverty—perpetuated by natural disasters and economic hardship—is especially hard on women, many of whom have several children when they're young and then find themselves left to feed, educate, and raise them alone. Mothers—like Lulune—desperately want more for their children's future but can't provide it without better access to food or education.
In Haiti, as many as 26% of children 5 and under suffer from chronic malnutrition, and the Haitian Educational System has the lowest total rate of attendance in the Western Hemisphere.
Worse, many of these kids know nothing of the love of Christ.
As recently as two years ago, Lulune felt helpless. She couldn't feed her kids, and she didn't know where to turn for help. She prayed a lot, and God graciously answered her prayers. And He used people like you to do it.
.
"BUT GOD WAS GRACIOUS TO ME"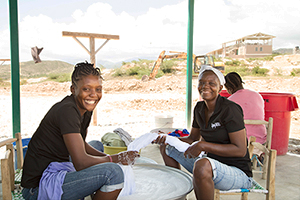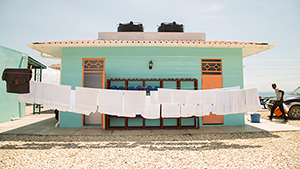 The answer to Lulune's prayers came in the form of an interview with Lifesong MBO. She applied for—and received—the job which she calls "a privilege God put in my way," and now she washes clothes and sheets, and she prepares rooms for people at the Lifesong MBO Guest House. But to Lulune, it's more than a job. It means her children have the hope of a future. In her words—
"We knew a lot of suffering. But God was gracious with me because now I can buy food for them."
In addition to her job, Lulune received a second family. Lulune and 3 of her co-workers worship at the same church and live their lives as sisters. They encourage each other and pray together.
"We ask God for strength and courage for whatever we do to bring glory to Him."
They also pray faithfully for Lifesong and those who support the ministry because they see firsthand the needs in their community and around the world and know that—as the ministry grows, so, too, the number of jobs can increase. And as jobs increase, families and single moms can be reached, which leads to family preservation and orphan prevention.
And ultimately, lives—just like Lulune and her precious children—are changed for the glory of God.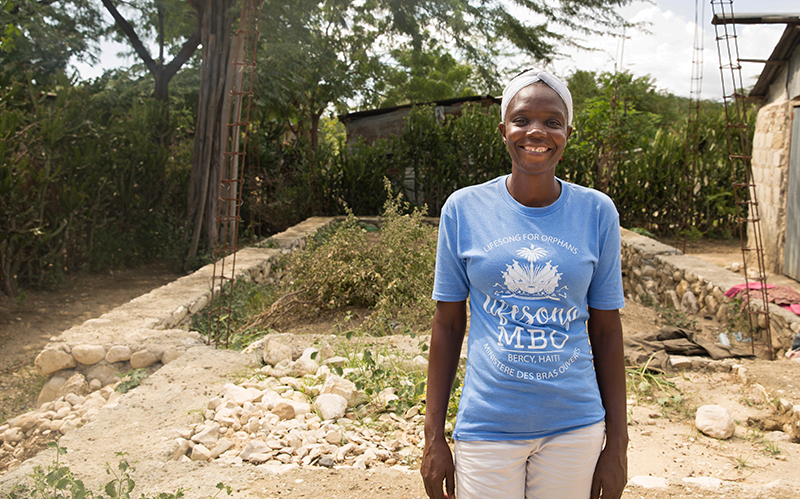 THE HANDS AND FEET OF JESUS
Lifesong MBO Haiti seeks to be the hands and feet of Christ to the Haitian people by being intentional with the Gospel and helping to build communities that are self-sustaining. With your support and prayer, the children we serve—whether orphaned or living with parents who are desperately working to make ends meet—receive food, education, and Gospel-centered care.
Our Christian school is in its second year of operation, and we offer a food program, kids club, women's ministry, soccer outreach, and self-sustainable farm. And to provide a place for teams, families, and individuals to stay when they visit, we offer a Guest House where Lulune works.
YOU ARE INVITED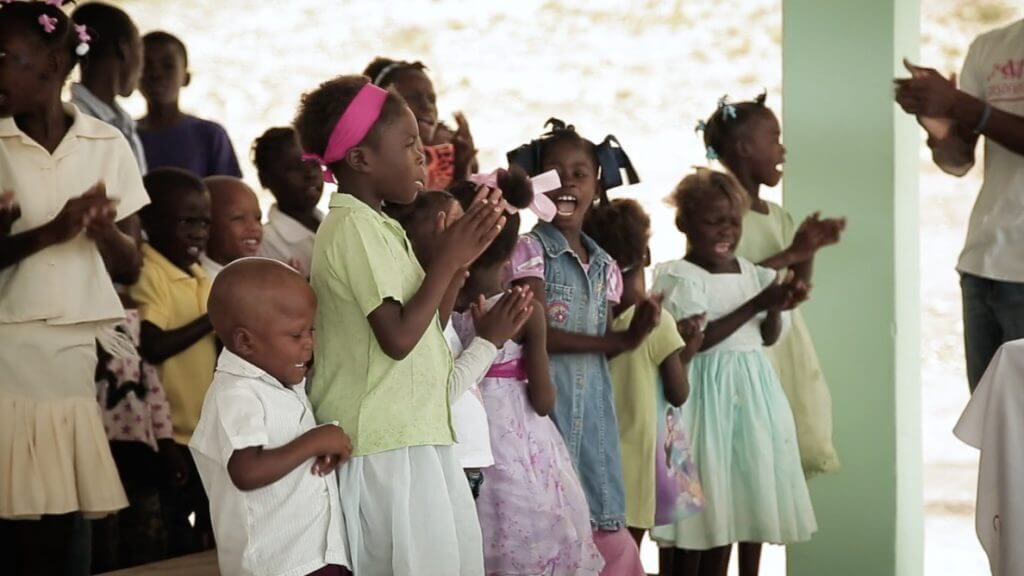 .
If you've ever considered visiting Haiti or taking a short-term mission trip overseas, here is your opportunity:
You are invited to join us on a trip to Haiti from July 20-27.
On this trip, you'll be a partner in this ministry. You'll have opportunities to build relationships by helping your fellow teammates, encouraging the full-time missionaries, and interacting with the children and families we serve. You'll be invited to care as deeply about Haiti as we do. We'll pray and worship together and then you can pray with understanding once you get back home.
Not yet convinced? Here are 5 reasons you should come with us to Haiti this summer.
Bottom line: God is working in Haiti. Come be part of it! In Lulune's words–
"I've seen Bercy transform over time. I know it is from God, and I pray He continues to work here."
Thank you for being part of this important work.
We hope to see you soon!
Join us in Haiti this July.
Save
Save
Save
Save
Save
Save
Save
Save
Save
Save
Save
Save
Save