First Time Praying with Peers | An Update from Uganda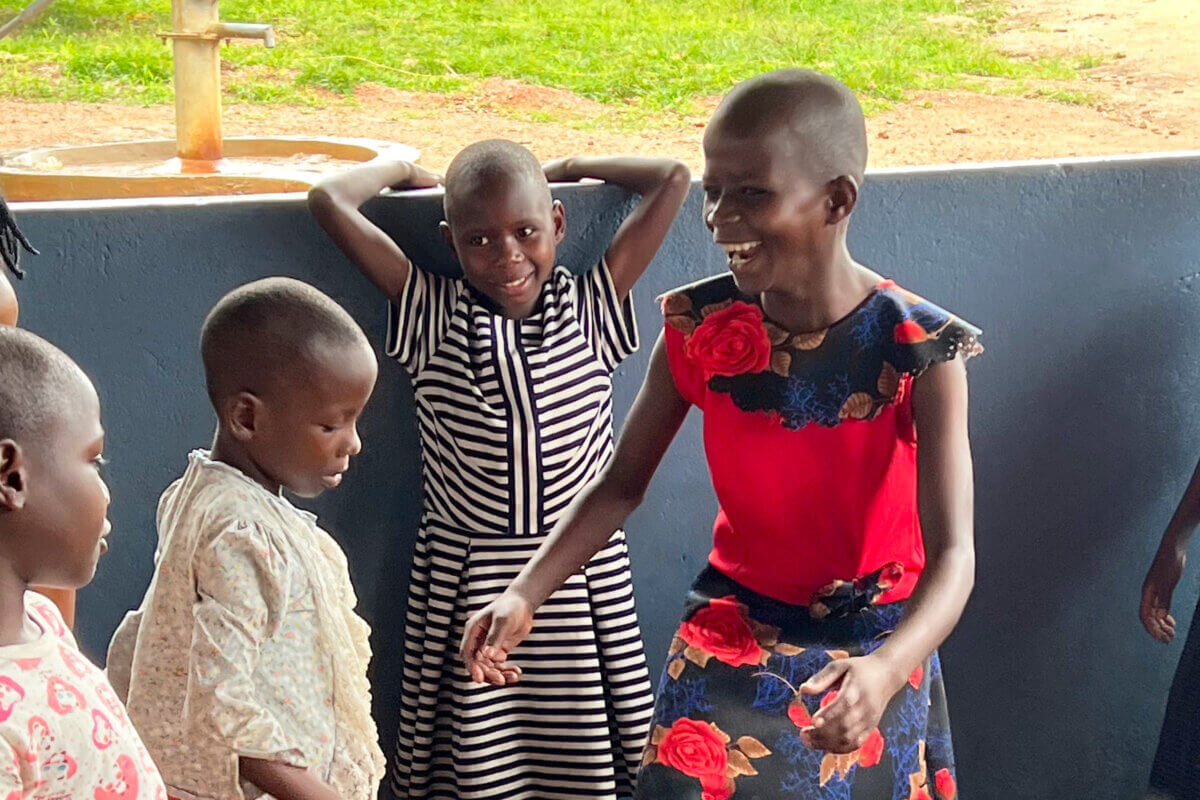 When 10-year-old Sarah* came to live at the boarding school in Uganda,
she spent the first two months on the sidelines watching the other children play. Since then, her demeanor has completely changed; once shy and timid, Sarah is now jubilant, confident, and full of life.
Sarah's parents passed away when she was young, so she went to live with her grandmother. However, living there was not safe or healthy, so soon, she made Drops of Grace boarding school, Redeemed Christian School, her home.
Sarah took a step out of her comfort zone
and did something she never could have imagined doing just months before. In front of all her peers and mentors, she prayed over their lunch. Though it may seem ordinary to some, for Sarah, overcoming her fears of praying in front of a large crowd marked the start of a new chapter in her life. Now, Sarah loves playing with the other students in her class, makes friends easily, and laughs and smiles often.
Sarah was welcomed into a new home where Gospel-centered care and loving support have made all the difference.
Drops of Grace Director Michelle shared—
"What an amazing transformation it's been for Sarah.* And what a joy it's been to watch her blossom into the beautiful soul God created her to be."
In addition to Sarah, there are over 200 vulnerable children who attend primary school at Redeemed Christian School. Our team in Uganda is hoping to finish construction on a new school building by the end of this year. At school, children receive a quality education and Gospel-centered care.
49 students, including Sarah, are also part of the Drops of Grace boarding program. These children have lost either one or both of their parents. At no cost, they receive safe housing, quality education, and nutritious food, along with love, opportunities to be discipled, and belonging. The children in the boarding program are like family; they look after each other, help each other, and learn together.
Recently, a total of 14 boarding school students accepted Christ and were baptized.
These children with such bright futures have opportunities to grow, develop, and face their fears. Because they have people in their lives who see, know, and love them as God does, they are able to do things they otherwise might only have dreamed of doing.
*Name changed for protection and privacy
---

Help orphaned and vulnerable children in Uganda learn, grow, and face their fears.