"Winter Has Come to Ukraine."
As the war between Russia and Ukraine nears the one-year mark,
winter in Ukraine has fallen, and temperatures have dropped below zero.
Entire towns and villages are currently in the dark. Ongoing shelling has left people without electricity and the heat they need to survive.
Take a look at this video, provided by our team in Ukraine.
Here are 3 things to understand about what's happening right now in Ukraine—
1. Winter temperatures in Ukraine are frequently below freezing.
Back in November, the mayor of Kyiv warned that this could be the toughest winter for Ukraine since World War II.
With widespread power cuts, plummeting temperatures, and heavy snowfall, winter itself has become an additional danger in an already extremely difficult time.
This humanitarian crisis is only made worse by the frigid climate.
2. Much of the population needs assistance.
While the needs vary from region to region, everyone living in Ukraine right now needs to be able to stay warm and have access to basic needs like food, electricity, water, and medical help.
While living under the constant threat of shelling, people on the frontlines, as well as some throughout Ukraine, are living with regular disruption to electricity, heat, gas, and water.
And the list of the most vulnerable continues to grow. One of our teammates in Ukraine recently explained that as many as 1,000 widows and orphans are created every day by this war.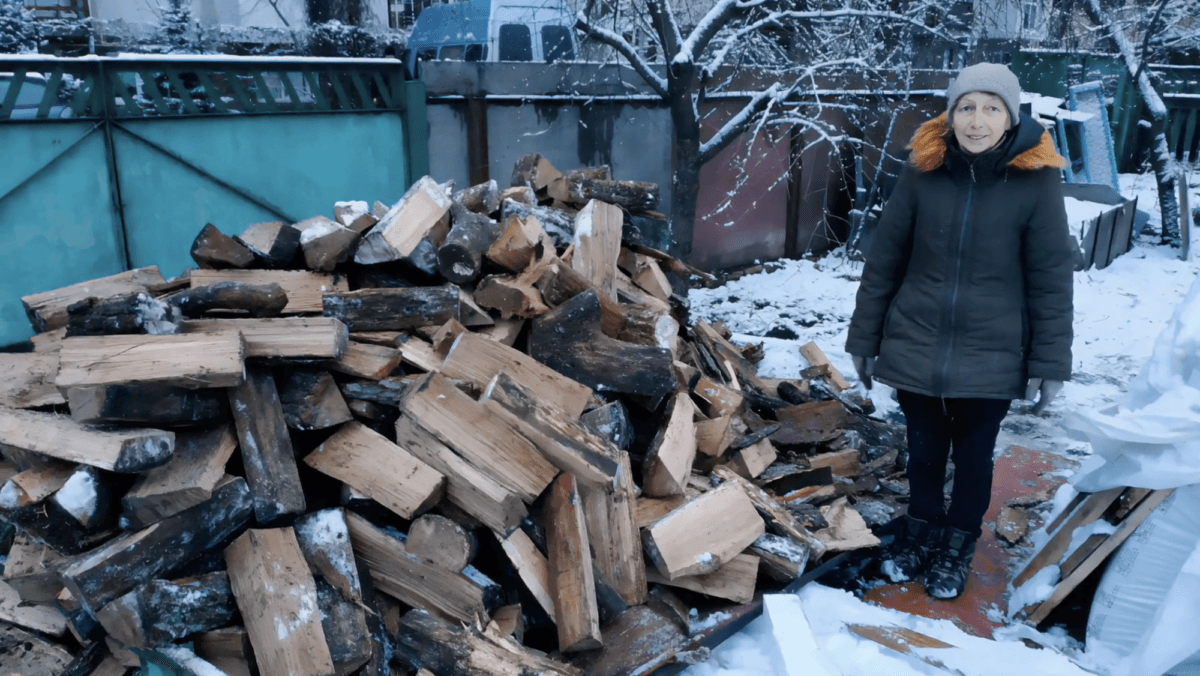 3. Our team in Ukraine is working around the clock to meet needs.
Specifically, our team continues meeting needs in high-conflict zones across Ukraine. With the help of people like you, they're able to deliver firewood, generators, fuel, and stoves to people in crisis.
Additionally, targeted delivery and distribution of supplies (food, medications, toiletries, etc.) continues in both the Kharkiv (500 recipients per week), Chernigyv (300 recipients per week) and Zap areas (300 recipients per week).
One woman who was recently helped passed along this message—
"Many thanks to those who have not forgotten about Ukraine and care about the needs of others."
What you can do to help
You can pray.
Our teammates on the ground—as well as everyone still living in Ukraine—have been facing the devastating firsthand effects of this war for nearly a year.
Please pray for Ukraine and specifically for:
an end to the war
the health of the team; this is cold/flu season
God's comfort, especially for those who have lost friends and family to the war
our ongoing Bible studies and opportunities to share the Gospel
You can give.
Your gift will provide continued relief resources to those who remain in high-conflict cities and will also supply people in need with necessary food, fuel, medical supplies, and shelter.
With each contact, our team shares the Gospel and explains the love of Christ, which today feels needed more than ever.
---

Take Gospel-centered care to Ukraine.
Thanks to TMG Foundation and key partners, all of our fundraising and administrative costs are covered. 100% of your gift will directly support vulnerable children and families in Ukraine.