How Three Adoptions Grew into a Lifelong Call for the Kleins
Aaron and Cacey Klein's lives changed forever 15 years ago.
They boarded a plane and flew to South Korea where they met a bright-eyed, chubby-cheeked, eight-month-old baby who soon became their son.
Two short years later, they stepped off another plane into Ethiopia. There, they met their precious daughter.
The Kleins started with a simple desire to become parents,
not knowing how dramatically their lives were going to change for the better. While in Ethiopia adopting their daughter, the word, "poverty" was redefined in their minds.
"We looked into the eyes of kids who clearly didn't know where their next meal would come from. We saw parents who had to choose between watching their children starve or relinquishing them into an orphanage. We met aunts and uncles barely making it, who were opening their homes to orphaned nieces and nephews."
Aaron and Cacey's hearts began to break; they knew they couldn't return to the comfort and security of their home without doing something.
After praying and searching,
God led the Kleins to Lifesong for Orphans. They joined a Lifesong vision trip where they witnessed the lives of orphaned and vulnerable children being positively transformed. They saw children receiving two nutritious meals each day who were being equipped with a Gospel-centered, world-class education that would help them become the business, community, family, and spiritual leaders of tomorrow.
Aaron and Cacey decided to join fundraising efforts for a new school in Ethiopia.
"Our faith grew as we watched God turn our little ragtag team, that had never raised money before, into an effort that expanded Lifesong Ethiopia from 250 to nearly 1,300 students every year — and because of the Lifesong 100% pledge, every dollar we raised went exactly where we wanted it to go."
Aaron and Cacey have since had the joy of serving on countless vision trips,
bringing new people along to see how God is working through Lifesong across the globe. On one of these trips, they met their son, Teddy, an eleven-year-old child who lived in an all-boys public orphanage. Once again, their lives were changed for the better.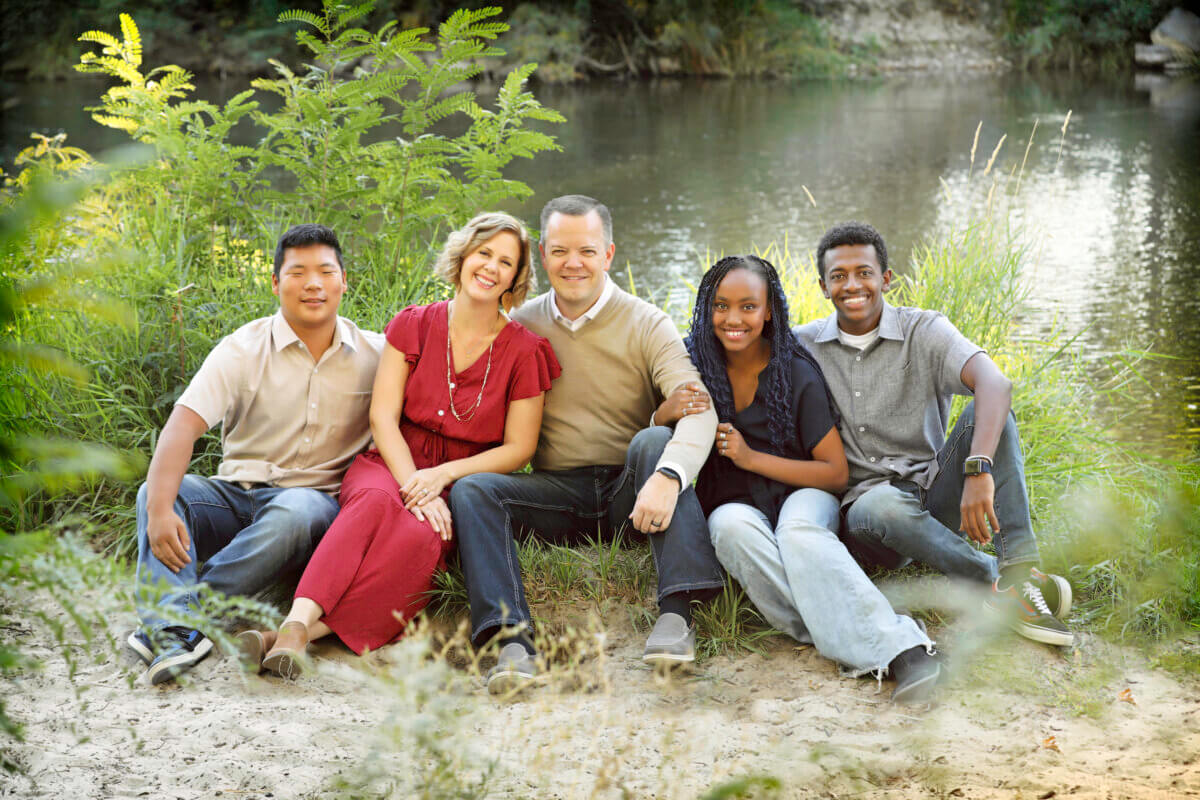 God calls all of His children to defend the fatherless. For some, that is with their time. For others, it is with their talents. And for others, it is with their treasure. But all are called!
The question is, how are you called to defend the fatherless today?
---

This Christmas, you can reach orphaned & vulnerable children with Gospel-centered care.
It only takes one caring person to help one child in need. By partnering with Lifesong, you reach orphaned and vulnerable children with Gospel-centered care.
We invite you to join where God is so clearly working. When you give to Lifesong by December 31, 2022, your gift is matched up to $1,600,000—making twice the impact. As always, 100% of your gift directly helps children in need.
Together, with God's help, we can make a difference.
Your gift helps fund Christian adoptions, support Gospel-centered ministries globally, and fuel sustainable business development.
Your generous gift this Christmas shows orphaned and vulnerable children they are seen. Together, let's continue reaching children in need with the Gospel!