What Happens When We Support Children Together
Jim and Elizabeth knew they would adopt.
They just didn't know when or how. Together as a newly married couple from Somerset County, New Jersey, they had both worked in organizations through legal and charity work that opened their eyes to children in need all over the world.
In Elizabeth's words, "We just felt like we wanted to respond to the needs that we saw."
And so they did.
But they had no idea the incredible story God was writing with their lives and ministry.
Eventually, they adopted two children from Korea. But after that, God called them to start a deeply collaborative ministry that would encourage others in their corner of the world to adopt.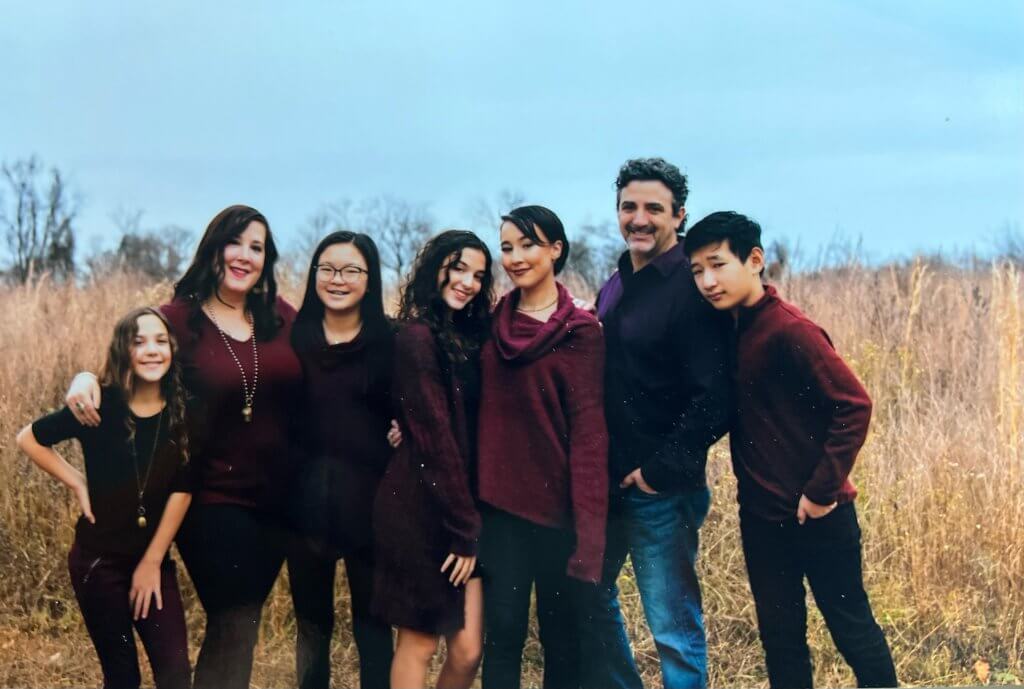 Elizabeth shares her family's impactful story here. Take a look—
"An organization started to take shape in our living room."
After adopting their children, Jim and Elizabeth started mentoring other couples in their church community who were interested in starting the adoption journey. As Elizabeth explains—
"We were just having real conversations. Talking about not just the beauty and divine nature of adoption, but also the challenges and complexities of it."
And soon, even people outside their church were coming to them for mentoring, as well.
So Jim and Elizabeth prayed and felt called to create what they didn't have when they were in the adoption process.
And an organization they would call Miriam's Heart—named for the young woman in the Old Testament best known for helping protect her baby brother Moses at the Nile River—started to take shape.
It was our privilege here at Lifesong to partner with Miriam's Heart from the very beginning.
"We knew we couldn't be everything to everyone."
Miriam's Heart is a grassroots, New-Jersey-based non-profit that radically supports children and their families who've been adopted or placed in foster care.
It was never the goal at Miriam's Heart to meet every need for every hurting child. On their own, it would be an impossible task. But they knew they could partner with others to make a bigger impact.
Miriam's Heart is an example of what can happen when we partner together—as families, church leadership, business owners, and individuals—to use our various gifts, callings, and abilities to reach children and families in need.
Today, with a small budget, a team of volunteers, and a handful of churches, Miriam's Heart is having an enormous impact on adoptive families, refugees, and those in the foster care community.
May is National Foster Care Month.
Every year, more than 4 million children teeter on the brink of entering foster care, and more than 400,000 are already in foster care. And most of them are there for preventable reasons.
The foster care system is ground zero in the U.S. for children and families in need.
The good news? Plenty of people like you want to help but don't know how. The missing link between people in need and people willing to help is connection—the chance to collaborate and put our networks and resources together.
More Than Enough is a community united by faith and committed to helping churches care for children and families in foster care. So, one way Miriam's Heart collaborated with others was to use a grant provided by More Than Enough to implement CarePortal in New Jersey.
CarePortal uses technology to make real-time care connections for kids and families in crisis. This platform brings the vetted needs of hurting children and families in the community to the attention of caring churches and community members who are members of CarePortal. Giving them a real-time opportunity to respond.
In Elizabeth's words—
"CarePortal allows us to show up in the lives of families around us in a way that is beyond just stuff. It's phone calls and human beings showing up at your door and meeting tangible needs."
"We're doing this together."
Part of the fabric of Miriam's Heart has been partnering and networking with trusted organizations—including Lifesong, More than Enough, and our friends at Christian Alliance for Orphans, for example—and working collaboratively with churches, families, individuals, and agencies. All to provide children and their caregivers with the support they need to thrive.
To date, in their little corner of the world, Miriam's Heart has mobilized $150,000 and supported 13 children coming into adoptive families. They've also helped countless refugee and foster care kids and families.
And we're praying this is just the start.
When we work together, we go farther.
Here at Lifesong—with caring people like you, faithful ministry partners like Miriam's Heart, and committed church partnerships—we work to reach and care for children in need of family.
As of this year, here at Lifesong, we have 521 Adoption Funds spanning 45 states who have worked with 339 families so far.
God continues to work in incredible ways to connect us with partners, like Miriam's Heart, to support adoptive and foster care families across the country.
Why does this matter? As Elizabeth so perfectly explains—
"Just by lifting up that one vulnerable child, you change the trajectory of generations behind them and alongside them."
Your part in this story
The team at Miriam's Heart continues to envision a world where children thrive and where families find restoration. And no matter what your personal mission or occupation is, you can be part of this vital mission.
God is ultimately the One Who breaks unhealthy cycles and does the work of restoring families in hard situations. But He delights in empowering people like you to do it.
We want to come alongside you as you follow God's call—whether it's adopting, providing care, or giving.
Individually, we can reach children and families in need. Together, we reach more than enough.
---

You can reach orphaned & vulnerable children with Gospel-centered care.
It only takes one caring person to help one child in need. By partnering with Lifesong, you reach orphaned and vulnerable children with Gospel-centered care.
We invite you to join where God is so clearly working. When you give to Lifesong by December 31, 2022, your gift is matched up to $1,600,000—making twice the impact. As always, 100% of your gift directly helps children in need.
Together, with God's help, we can make a difference.
Your gift helps fund Christian adoptions, support Gospel-centered ministries globally, and fuel sustainable business development.
Your generous gift this Christmas shows orphaned and vulnerable children they are seen. Together, let's continue reaching children in need with the Gospel!