Story of Redemption: Meet Costace
We're back with another Story of Redemption featuring orphaned and vulnerable kids around the world who have been reached by people like you. Each story begins with brokenness … but each ends with God's grace.
So today, we're honored to introduce you to Costace—
Costace lost his parents at a young age.
So he moved in with his grandma.
But similar to many other children in Zambia, it was difficult for him to access education. He lived a long distance from school, and his poor health made the trip difficult. He missed class for weeks at a time.
When he was 13, he went to live with his aunt five hours away, hoping he would have better access to quality education. Thankfully, he happened to move closer to one school in particular—Lifesong School in Garneton.
Then a neighbor told our staff about Costace.
So teachers offered Costace a spot at the school. And he accepted.
While his journey to this point was long and hard, God was clearly at work.
Costace's first day at Lifesong School was also the first day he heard the Gospel.
Curious, he waited around after class and asked his teacher, Mr. Katebe, more questions about Jesus. Mr. Katebe spent time talking with Costace and gave him verses to read at home.
That night, Costace read his Bible. And he became convinced. He believed in Jesus and wanted to confess Him as his personal Savior. He woke up early the next morning and met Mr. Katebe before school.
They prayed together, and Costace began his walk with Jesus.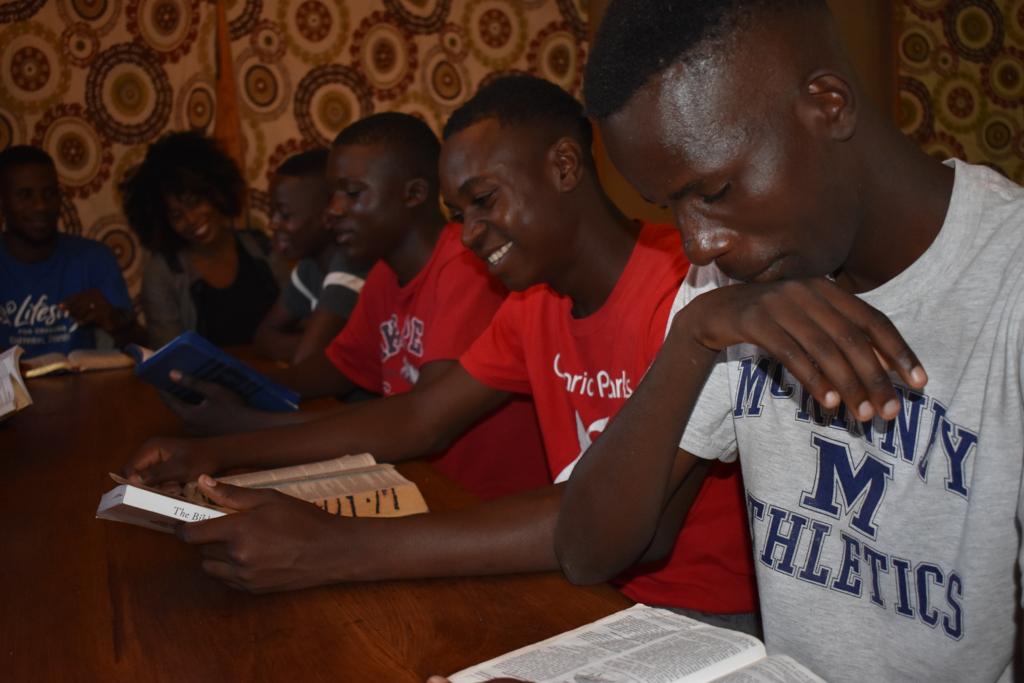 Today, Mr. Katebe continues to mentor Costace.
Mr. Katebe answers his questions, helps him make big decisions, and even teaches him English.
Because people like you invest in the lives of kids like Costace, a beautiful ripple is happening.
So Costace is now 25 years old and a strong leader among his peers. He and two other Lifesong graduates lead outreach efforts in the community, ministering to kids from hard places.
Finally, in his words—
"I have been helped throughout my life, and I want to help as many people as possible. Even what Lifesong has done for me is a miracle and blessing, to be helped to know Jesus Christ and trained spiritually."
Today, your gifts create opportunities for kids and young adults like Costace, for whom God is writing an amazing story of redemption.