This Is Why Haiti Deaf Academy Matters
Recently we shared an exciting update about what God is doing through people like you and partners like Haiti Deaf Academy and Tim Tebow Foundation to reach hearing impaired children in Haiti. Today we'd like to introduce you to two of the students.
---
We believe every child is born with intrinsic value and immeasurable worth.
We also believe God intends all children to grow up in a safe, loving, Christian environment where their needs are consistently and holistically met.
Belineda (11) and Fritznelson (6) are good examples of what can happen children receive the access they need to education, care, and discipleship.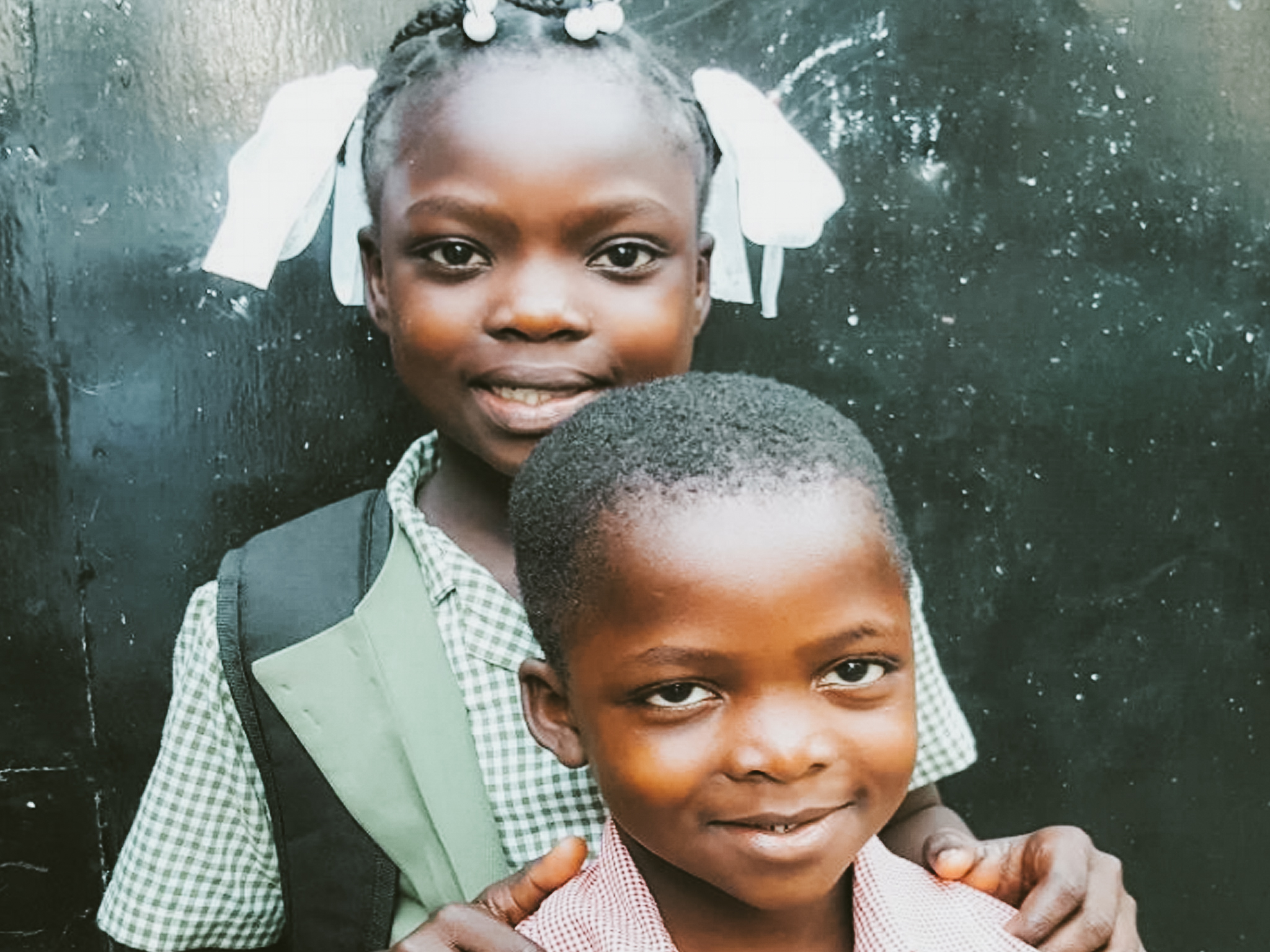 Belineda and Fritznelson are hearing impaired.
They are also friendly, happy, and filled with brilliant potential.
They live in Haiti, where widespread negative perspectives toward deafness have created ongoing social and economic pressures for the deaf community. (Read more about that here.)
Their parents love them deeply and want them to reach their full potential. But because Belineda and Fritznelson cannot hear, they are unable to attend school with their peers.
They've tried attending multiple schools but have been unable to pay the steep, ongoing tuition required.
Most hearing impaired kids in Haiti don't go to school.
Only a small percentage receive an education. Which means very few receive the gifts of language and communication—necessary for life and survival in a country that is largely unsympathetic to the marginalized.
Most devastating, without the ability to communicate, children like Belineda and Fritznelson are often unaware of the Gospel.
If they cannot read, speak, or sign, how will they know Jesus loves them?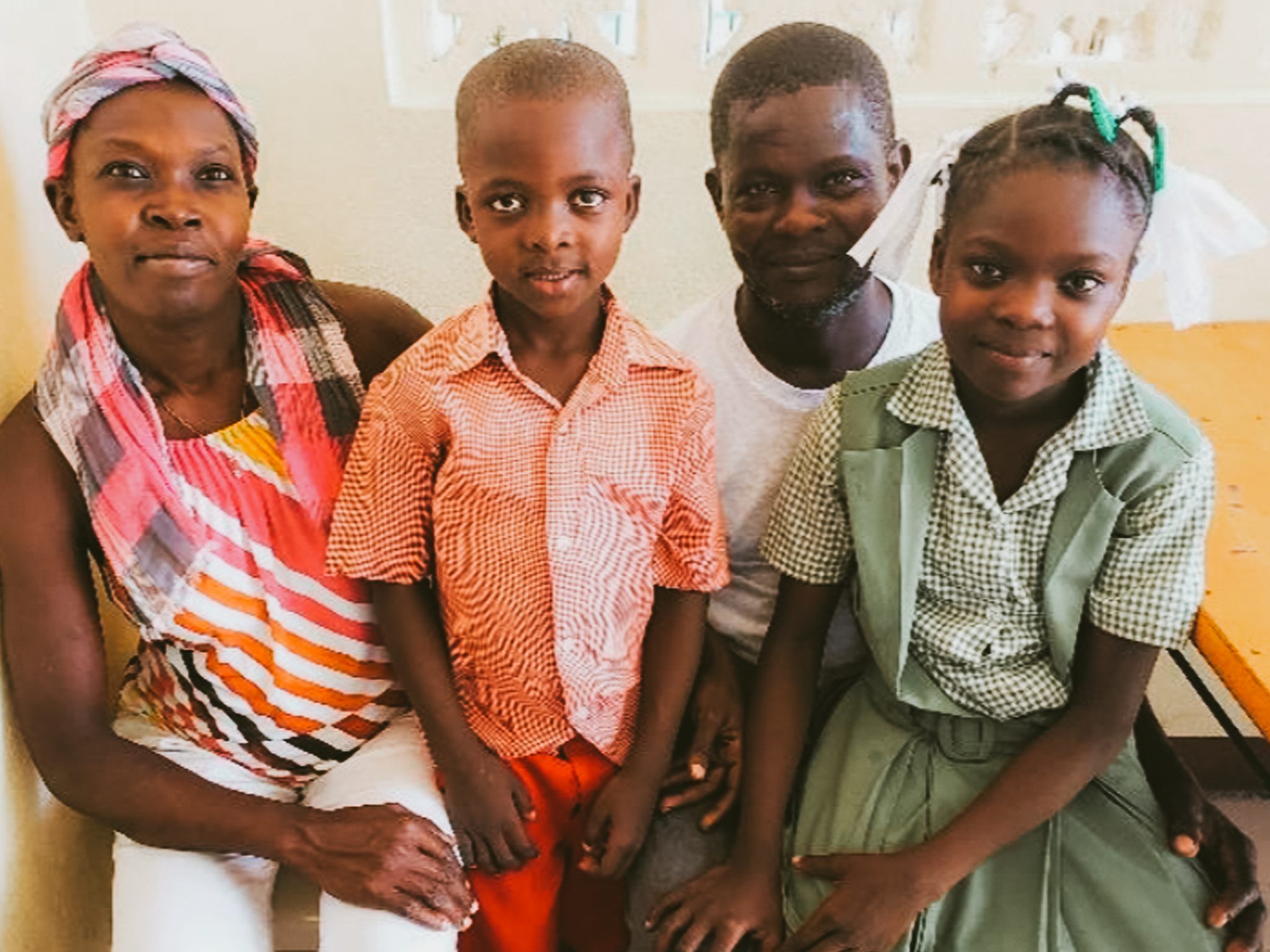 When Belineda and Fritznelson's parents learned about Haiti Deaf Academy (HDA), everything changed. Since traditional day schools do not exist for deaf children in Haiti, HDA started almost a decade ago to provide children with access to Haitian sign language and holistic, Gospel-centered care.
Each student at HDA is invited to live in a Christian family setting while attending school. In partnership with the Tim Tebow Foundation and Lifesong for Orphans, HDA is working to build new homes on a Lifesong campus to allow even more students to have the opportunity to live, grow, and learn in a safe environment.
In addition to being surrounded by peers who are also deaf, the students at HDA are cared for by a wonderful, loving staff who are deaf. This includes pastors, teachers, cooks, and house staff.
So the students learn they are not alone, and they have good role models for their future.
How They Are Doing Today
Today, by the grace of God, Belineda and Fritznelson are doing great! And they can now communicate.
As part of their screening for HDA admission in 2017, Belineda and Fritznelson underwent a hearing screening. They qualified and were fitted with hearing aids. Now, in addition to receiving a strong academic education and spiritual development, they both attend speech therapy sessions Monday through Friday at HDA.
During a recent visit, they were able to communicate with their dad through sign language and tell him they love him.
This is why Haiti Deaf Academy matters.
For him—and for them—this is an answer to many prayers!
SUPPORT WHAT GOD IS DOING AT HAITI DEAF ACADEMY.