The Powerful Story Behind Orphan Sunday
In Lusaka, Zambia—a city of over 1 million people—is a tiny compound called Kalingalinga.
Here, the roads are dusty as the sun beats an eternal inferno on the heads of street vendors selling vegetables to make ends meet. Children laugh as they maneuver a tire around the deep puddles from last night's rain—a game forged in their bright imaginations.
In a tiny, nondescript church in this Zambian settlement, God is using a man named Pastor Chondwe to change the world.
Though his own church family was poverty-stricken, Pastor Chondwe felt strongly that God had gifted them—as He gifts all churches—to serve orphans and widows in some way. Because of this, he set aside a day to examine what it means to love the vulnerable.
He decided to call the day Orphan Sunday.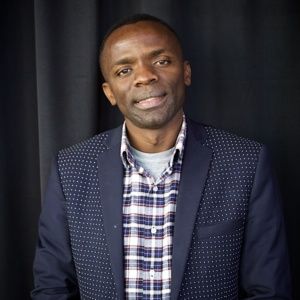 .
An Invitation to Act
On the first Orphan Sunday—in 2002—Pastor Chondwe lined up the widows and orphans in his own congregation and invited his church family to do something for them.
The first person to stand and move toward the group was an old woman with a single head of cabbage in her hands. Inspired by this humble generosity, a line of people quickly formed behind her. Some rushed home and brought back their afternoon meal. Others took off their shoes to give to the most vulnerable in their midst.
Everyone had something to give.
The Start of Something Big
Without one dollar spent on advertising, word spread throughout Zambia of Pastor Chondwe's Orphan Sunday. Soon, churches all over the country began participating.
But God had even bigger plans.
In God's kind providence, He allowed an American named Gary Schneider to be in attendance at Pastor Chondwe's first Orphan Sunday. Mr. Schneider observed how this precious Body of Christ had surpassed giving what they were able in order to love sacrificially. He was impressed by the thought that he needed this—that his church needed this—that the comfortable American culture needed this.
So he took Pastor Chondwe's Orphan Sunday home. Pastor Chondwe's Orphan Sunday literally spread around the world.
I had no clue it would go across the globe. This is the doing of God.
–Pastor Chondwe
.


Your Personal Invitation
Orphan Sunday continues to make an impact.
In fact, on November 10, 2019, thousands of Christ-followers around the world will observe Orphan Sunday by standing with 1 voice for 1 purpose—to "Defend the weak and the fatherless; uphold the cause of the poor and the oppressed" (Psalm 82:3).
The Christian's call to care for orphans cuts across the grain of what society says is good and important. Where our culture says, "Admire the rich. Respect the popular. Envy the attractive," James says true religion cares for people in need.
Orphan Sunday is a unique opportunity to stand together on behalf of the orphan.
On November 10, will you join Pastor Chondwe—and the global Church—in asking God to break our hearts for what breaks His?
---
STAND FOR ORPHANS.