In the Silence: A Family's Story of Waiting
Waiting is hard work.
Specifically, the idea of waiting for an adoption is not for the faint of heart.
It requires courage, perseverance, and a willingness to surrender control. It's about learning to trust God, even when we can't see where the journey is taking us.
Ross and Rachel understand this.
Meet Ross and Rachel.
Rachel writes—
"In August 2019, we began a journey of international adoption from China. The Lord put on our hearts a very specific type of adoption—a child with Down syndrome.
We were matched quickly to a little girl. Unfortunately, COVID-19 derailed our plans, and China adoptions closed. Now, after 3.5 years of near silence, China adoption and travel has resumed! Unfortunately, at turtle speed. So again … we wait some more.
Our little girl still remains in an orphanage in China while we eagerly anticipate it being our turn to travel.
Through her adoption journey, we learned about the National Down Syndrome Adoption Network and of the need for domestic adoption of children with Down syndrome here in America. We've submitted our profile to several cases as well as a few second chance adoptions, however, it hasn't been our time, as we have not yet been chosen.
And so we wait.
We paused our concurrent domestic adoption focus for now to give our first love—our daughter in China—the attention she deserves. We're making sure to stay updated on all of our paperwork so we will be ready as soon as we get the invitation. We hope travel will pick up pace as we are overly eager to meet our beauty and bring her home to her forever family.
Four years of waiting … it will be worth the wait!
Our ultimate hope in the end is to be blessed with two children through adoption—one from America through NDSAN and our little Mia who still waits for us in China.
Our adoption would not be possible without Lifesong. With a Lifesong matching grant as well as a RODS matching grant, we were able to pay all of our upfront fees for our adoption.
Without Lifesong and RODS, we would not have been able to jumpstart our adoption process. We are so grateful. God is so good and faithful. We just have to be open and willing."
What Ross and Rachel are learning
Rachel writes—
"One thing we've learned is that through the crushing and through the pressing of waiting, He broke us down to complete surrender.
In the beginning, we started with certain preferences. In this waiting, we've opened our home and our hearts to more than we ever imagined we would.
We continue to repeat—
Lord, we are open, ready, and willing—but we only want Your time.
God is faithful, never early, never late. We know that upon completion of our adoption, it will all be worth the wait!"
And so … they wait. Their story isn't done.
At Lifesong, we are working with many families during the hard season of waiting. If you are in this season, you are not alone. Each month as a staff we pray for waiting families.
A prayer for those who wait
David and Heather Platt know what it means to wait for an adoption. Like Ross and Rachel, they had planned to adopt from China in early 2020, but the COVID-19 virus meant they couldn't travel.
Just three days before David and Heather were supposed to travel to meet their son, their adoption was put on hold.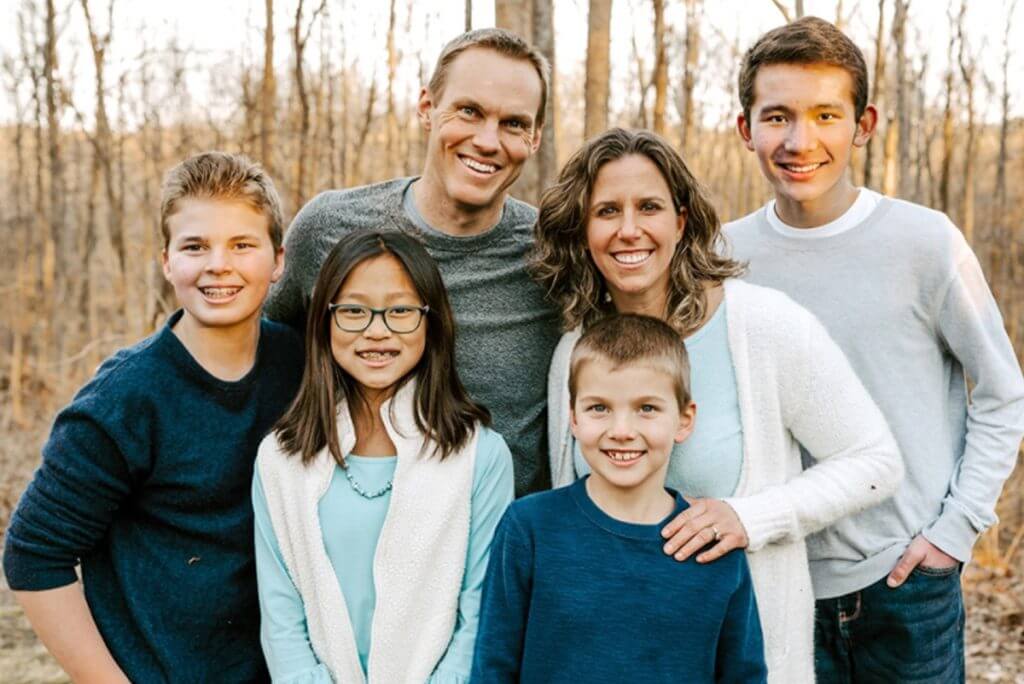 Burdened for his son and for all who are waiting, David shared the following prayer for those who wait:
"God, I pray for every waiting family. We pray that You would grant patience, that You would grant protection, that You would open the door in Your sovereign power, according to Your sovereign wisdom, that families and children without families might be united as soon as possible."
Read the rest of his prayer here: lifesong.org/a-prayer-for-those-who-wait-david-platt/
Note at the time of publishing: David and Heather are still waiting to bring their son, J.D. home.
If this is your story and you are waiting, know we are praying for you.
---

Intimidated by adoption finances?
We provide adoption financial assistance to families through matching grants and fundraising tools to help bring children home.