Raising Hope for Teens in Liberia
We met Andrew 14 years ago.
One of our teens, Andrew was orphaned at a young age. So he attended Lifesong Christian Academy from Grade 1 to 12 because of generous givers like you.

Last year, Andrew graduated high school and is now enrolled at Lifesong Vocational College, learning General Construction and preparing for long-term employment. His desire is to be a construction engineer and a pastor.
Also, it was here at Lifesong Christian Academy that Andrew learned to love the Gospel.
Likewise, we met Oddiscious 11 years ago.
He attended Lifesong Christian Academy from Grade 1 to Grade 12, where he graduated two years ago.
So today, he's enrolled at the Lifesong Vocational College where he's studying Computer Science. His dream is to become an I.T. engineer.
And we're excited to watch him accomplish his goals.
In Liberia, where opportunities are lacking—very few teens have the academic ability or the financial means to attend university—your support enables our team to provide vocational training to orphaned teenagers who have every opportunity to pursue good things for their future.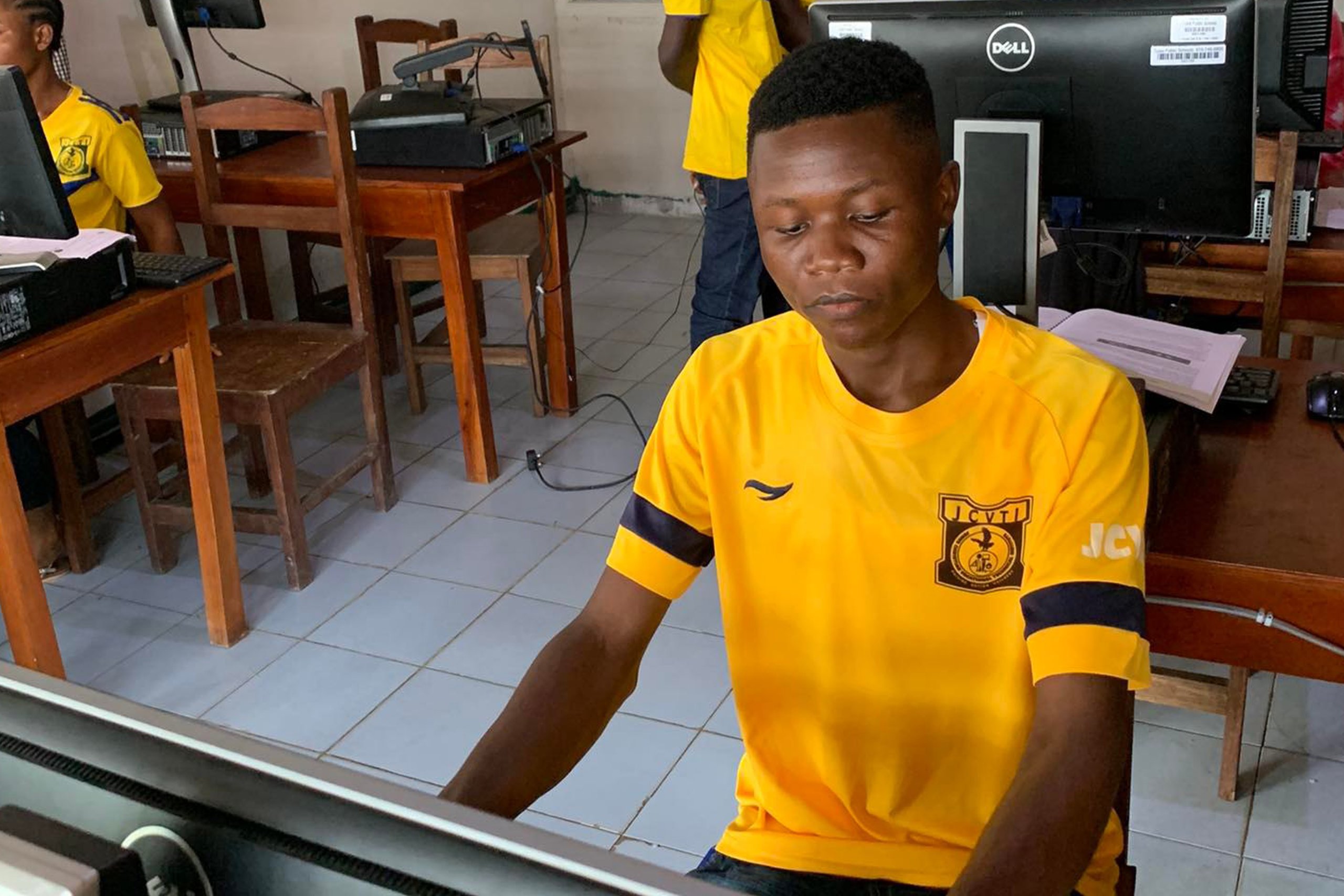 The Vocational College continues to grow.
We're excited to continue giving young adults in Liberia purpose, direction, and hope.
We believe vocational training is one of the most impactful ways we can help break the poverty cycle and bring joy and purpose to the next generation of leaders in Liberia.
Many of the students in our care have lived through Ebola and COVID, through loss and disappointment, and they've become stronger. These young adults have not given up hope and are now ready to move forward into the future God has prepared for them.
By God's grace, these young people are setting an example to us and to each other.
---
Give a student in Liberia the life-changing gift of care and education.