Wanted & Loved: An Update from Liberia
Thank you for caring about kids in need around the world. Enjoy this recent update from our team in Liberia—
Many years ago, we took in 4 children who couldn't hear.
These kids came from a region of Liberia called Nimba and had no knowledge of their age or birthdays.
Unfortunately, deaf children in Liberia are believed to be cursed and are unwanted by the community. We know with absolute certainty that this isn't God's view—nor is it ours. Fortunately, *Mercy, *Bradley, *Liam, and *Amelie have found love and acceptance with our team and they are thriving.
They have learned sign language and take part in many of the vocational courses we offer. Most importantly, they have come to know and love the Lord. These children remind us daily that no one is unwanted or unloved in God's eyes.
Further, we believe God has a purpose and plan for the life of every child.
.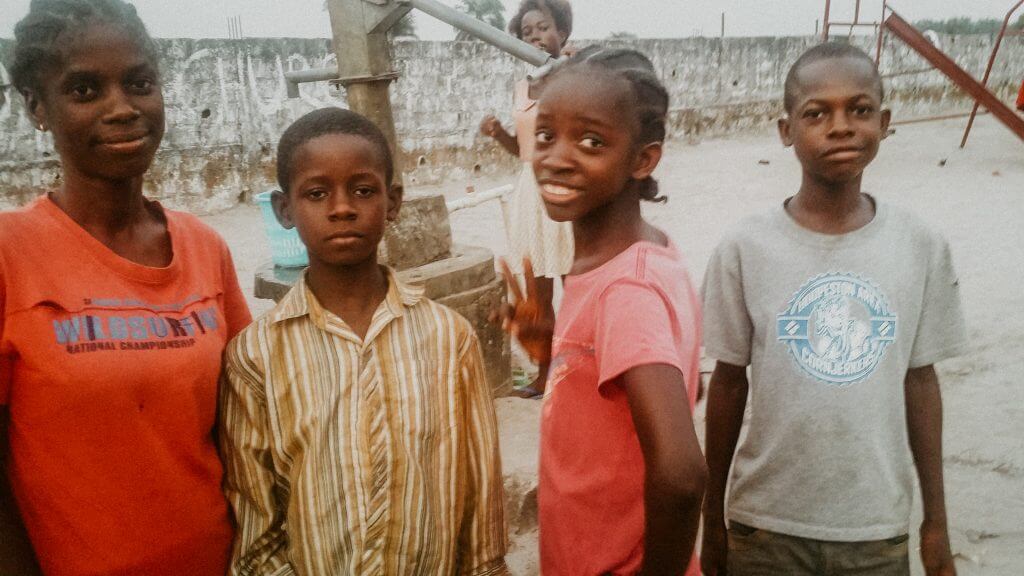 .


How to build a brighter future

Vocational courses here at Lifesong continue to expand, and now include baking, hair styling, tie-dye, general construction, block making, home decoration, and computers. Many of our students take part in at least one of these classes every week and are learning valuable life skills.

One of the most popular courses right now is agriculture. Together with our staff, the students raise chickens and plant vegetables. They especially love it because they end up eating much of the food they grow right here in the home. Even better, they even enjoy some friendly competition! They are divided into 5 groups, and each group is responsible for a specific garden. They plant many different types of vegetables, including potato greens, collard greens, cassava leaves, okra, pepper blossom leaves, and corn.

The kids enjoy seeing whose garden produces the best vegetables, and everyone benefits from these healthy additions to their daily diet.
.
.
This vocational training is much more than meets the eye. Not only are the students learning new, employable skills, but they are being mentored, loved, and encouraged to take active steps toward building a brighter future that will break the poverty cycle.
So we praise God for what He's doing—with your love and support—to prepare these children to become men and women ready to lead and influence their communities for the glory of God.
Thank you for being an important part of this ministry.
*Names changed for protection
Give to help kids in Liberia.