How to Choose an Adoption Agency
Choosing the right adoption agency is critically important.
If all goes well, you could be working together for months or even years. Especially if you are pursuing an international adoption or an open domestic adoption, you could be in contact with your agency for the foreseeable future.
Basically, make sure it's someone you want to work with long-term.
How to choose an agency
1. Make a list.
Start with what you know. What do you most want or need from an agency? Are you looking for an agency that will be incredibly hands-on (or hands-off)? Do you want to adopt from a specific country? If so, make a list of non-negotiables.
Note: It's easy to be initially overwhelmed by adoption fees—especially when you see the "grand total" in one place. But don't let adoption fees be your only (or even your main) guide when choosing the right agency. Fees can change. Also, the fees will likely be spread out over several months or even years.
And hundreds of families who have received adoption funding from us here at Lifesong can attest: God will provide.
Choose your agency based on what is best, not on what agency can save you money.
2. Ask around.
Talk to your friends and family. Who do you know that has adopted? Personal contacts in the adoption community will often be your first and best resource when it comes to asking questions about the process. Don't know what questions to ask?—that's OK. If you ask adoptive families to share why they would or wouldn't recommend the agency they used, you might learn all you need to know.
Keep in mind that every adoption—like every birth—is totally unique. Look for patterns, but don't expect your experience to be a complete replica of anyone else's.
Here are a few questions to get started: Is the agency good with communication? What are the current timelines? What support does the agency offer before, during, and after the adoption is complete? How helpful is the agency with paperwork and direction? Does the agency have a FB group or private group for families in process?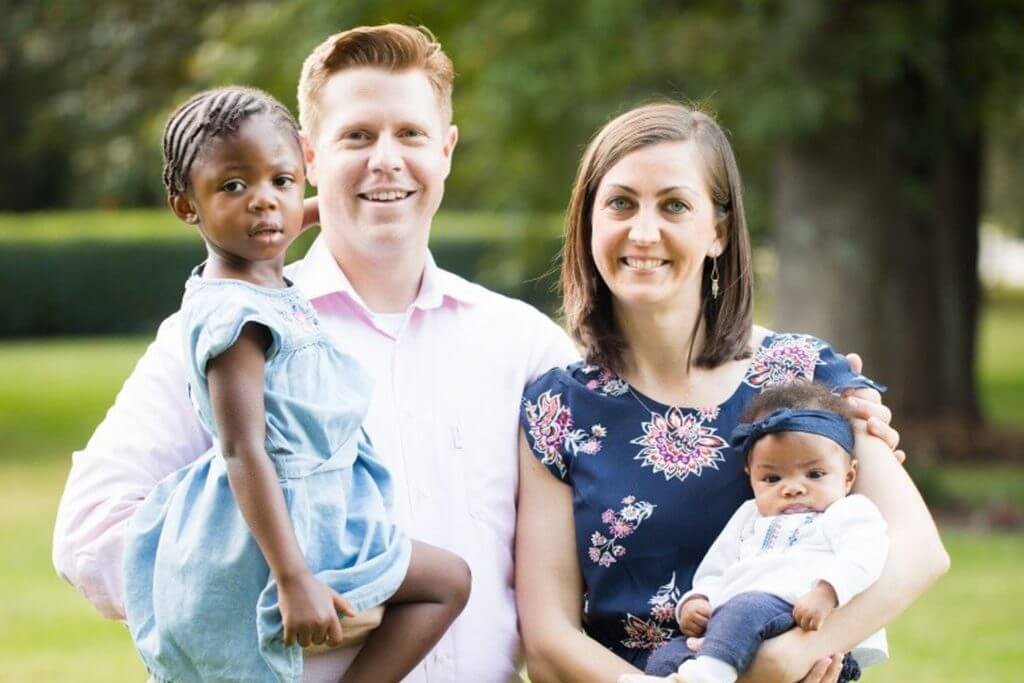 3. Look online.
When you have a few agencies you're ready to consider, study their websites. Make pro/con lists. Request information. Check the Better Business Bureau. Google the agency name to see what's out there. Check out their social media. The adoption agency will do plenty of background checks on you—don't hesitate to do your research on them.
Important: You want to be sure you find a reputable, licensed adoption agency who is committed to following ethical processes. If you are adopting domestically, research how the agency supports birth families before, during, and after they make an adoption plan. If the agency works with other countries, it should be Hague-accredited. And the longer the agency has been serving families, the better. New agencies, significantly lower adoption fees, sparse communication, and promises that are too good to be true should always raise red flags.
4. Get counsel.
Pray about what you should do, keeping in mind that any successful endeavor has God at is beginning.
Seek out advice from wise people, even if they haven't adopted. If you are struggling to choose between good agencies, talk to people you trust. Proverbs 11:14 says that there is safety in counsel.
The good news? If God has led you to adopt, He will lead you every step of the way. And when you ask for wisdom, God promises to provide it—
If any of you lacks wisdom, let him ask God, who gives generously to all without reproach, and it will be given him (James 1:5).
More reading:
Domestic, International, or Foster-to-Adopt?
---

Meet families who have recently adopted.