Instant Family | Movie Review
Photo courtesy of Paramount Pictures
.
Any time a new movie or TV show draws attention to adoption or foster care, we take notice.
.
Instant Family quickly gained popularity as a foster care-focused film since its premier in 2018. Watch the trailer.
Here are 5 things to know about the movie.
.
1. The synopsis
When Pete and Ellie decide to start a family, they stumble into the world of foster care adoption. They hope to take in one small child, but when they meet three siblings, including a rebellious 15-year-old girl, they find themselves speeding from zero to three kids overnight. Now, Pete and Ellie must try to learn the ropes of instant parenthood in the hope of becoming a family.

2. The inspiration
Instant Family is based on a true story. Screenwriter and director Sean Anders and his wife fostered and adopted three children.
When asked why he chose to make the foster-care-centric story a comedy, Anders said:
"Every adoption story begins with some level of tragedy. But once there are kids in your house, it's the weirdest experience … It just creates so many awkward, chaotic, difficult, frustrating situations. Not all of those situations are funny obviously, but a lot of them are. We really wanted to do it as a comedy because there have already been a lot of dramas on this topic."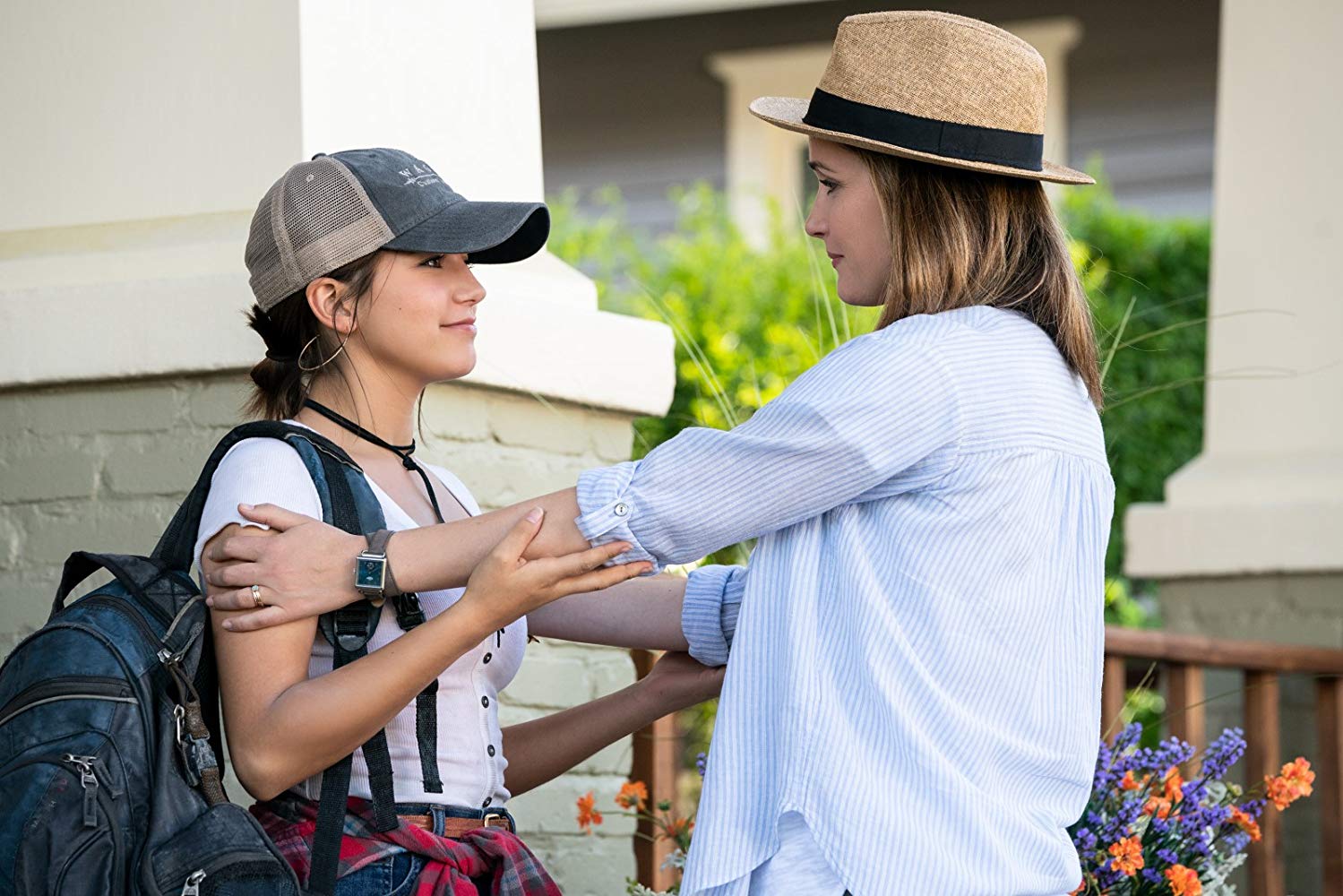 Photo courtesy of Paramount Pictures
.


3. The rating

Instant Family is rated PG-13 because of thematic elements, including sexual inuendos, adult language, and drug references.
4. The pros
The best part of this story—its premise. Two loving, faithful parents say, "Yes!" to opening their home and lives to three children from foster care … and then they remain committed to them.
The second best part of this story—its authenticity. It rings true.
Because the movie was written and directed by someone who understands foster care and adoption, the movie avoids unhelpful cliches. Which is a breath of fresh air for the foster and adoption community.
It is undoubtedly a pro-family movie showing relatable parents who open their arms and home to engaging kids who just happen to be in foster care.
.


5. The cons
Authenticity, alone, doesn't make everything good or worthy of entertainment.
In the words of Focus on the Family's PluggedIn review
Instant Family offers a poignant, comedic and at times profane portrait of the ups and downs of becoming foster parents.
And that "profane portrait"—from the stereotypical depiction of a same-sex couple in foster care classes to the multiple uses of crude language—could make some viewers uncomfortable at times.
Bottom line: Instant Family is earnest in its genuine effort to champion kids in foster care and the parents who welcome them into their lives. It isn't perfect—far from it—but then, neither is the foster care scenario in real life.
The Forgotten Initiative is a ministry of Lifesong that seeks to mobilize local churches to serve the foster care community through service projects, mentoring, and family support initiatives. If you are interested in learning more about fostering, please check out their website for helpful resources and more information.
.
Every child deserves the love of a family.