Visit Uganda from Right Where You're Sitting!
As much as we'd love to take you to Uganda and show you first-hand what God is doing through your faithful prayer and support, we know this isn't the right time. So we're bringing the ministry in Uganda to you. Keep scrolling to take the Uganda Virtual Vision Trip… 
While you're here, you'll learn some of the challenges Uganda faces, see the different ways our team works in partnership with Global Hands of Hope to reach vulnerable children, hear testimonies from those we're serving, and find out how to get involved! Let's get started!

Don't have time to take the full trip? Here's a quick breakdown.
Snapshot of Lifesong's work in Uganda
Alongside our ministry partner, Global Hands of Hope, we serve the children and families of the village of Bukeka, Uganda.
An estimated 53-mile journey from the capital city of Kampala to Bukeka, it is no ordinary village. In 2000, it was ravaged by an HIV/AIDS epidemic that claimed many lives, resulting in many orphaned children.
It is our shared mission to help restore hope to those who have lost it.
Working with our in-country ministry partners, we have developed a 5-part model to holistically support the development of the children we reach. These five parts include: education, discipleship, vocational training, health care, and food security.
Let's take a look at each one briefly… 
Education
We believe every child has great potential. So we provide each of our students with a well-rounded academic curriculum while being introduced to the Good News of the Gospel.
Each year, we work with local community leaders to identify the 50 most underprivileged 3- and 4-year-olds in the community. These 50 children are then invited to start kindergarten and continue on in our program. They receive a Christian education, moral training, leadership mentoring, adequate nutrition, and medical care—all at no cost to them or their families.
To date, 289 students have been taught through this ministry.
Discipleship
We maintain several discipleship groups and opportunities for the boarding students as well as the adults who participate in the ministry.
We keep Christ at the center of their lives through discipleship.
The Safe House is a boarding school for female students at high risk for sexual abuse. This is a protected and safe environment. Dorm mothers provide supervision and guidance for young girls who have been endangered.
We're currently building 4 new safe homes on our campus that will serve to protect and serve the most vulnerable children in our communities.
Vocational Training
Since vocational skills help provide a path out of poverty, we partner with local instructors to provide vocational training and skills to our students. With classes like sewing, crafts, and animal husbandry, we give the students in our care the skills they need to create viable income-generating opportunities that will serve them—and their families—for years to come.
Because job creation is critical to achieving long-term change in a community, we are pleased that our campus has also created 79 jobs for local men and women who are now able to provide for their families.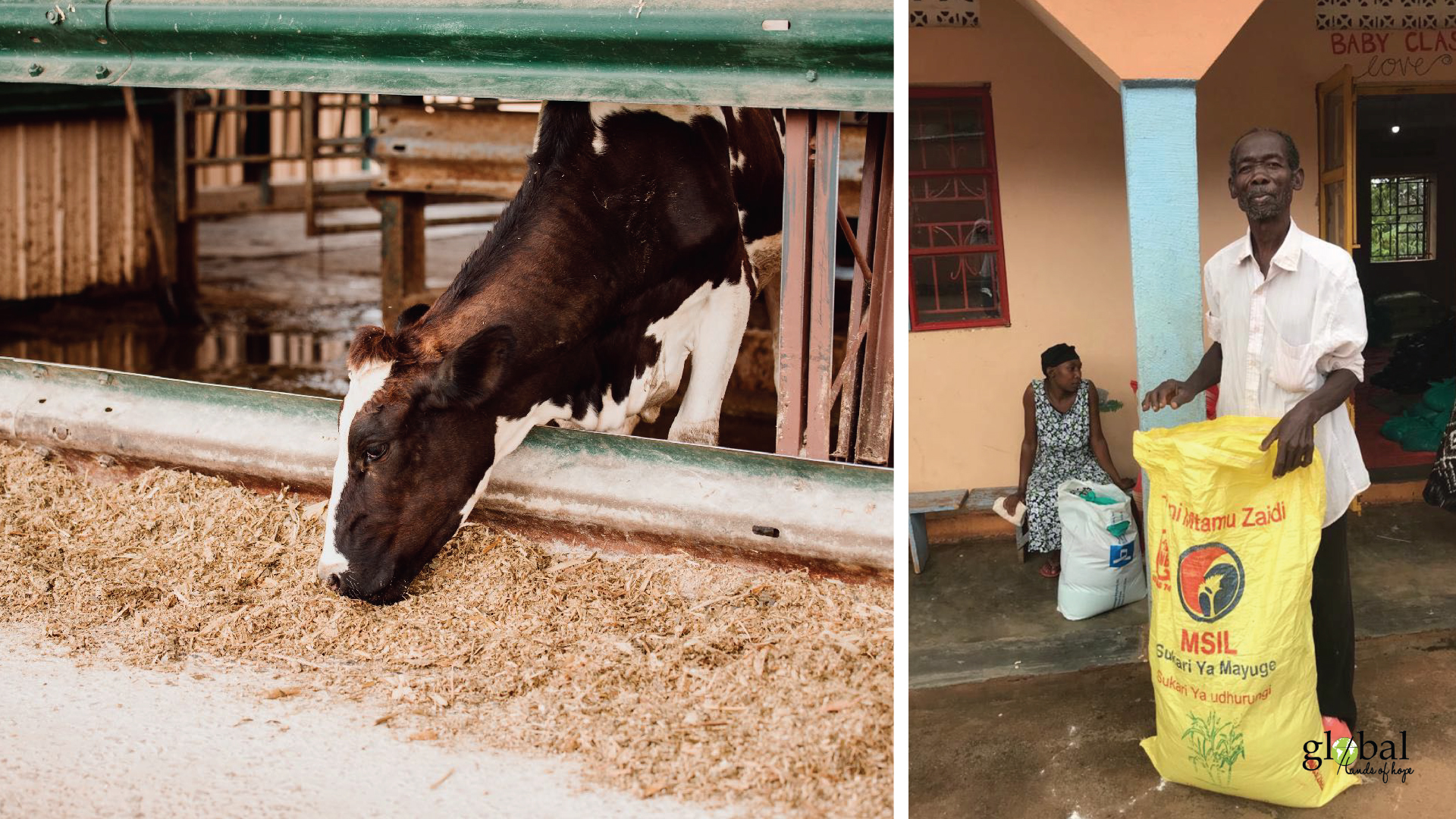 Health Care
Ugandan medical personnel currently provide care to 500 patients a week in our clinic. We have one of the five doctors in the entire District, which has a population over 400,000 people. So we're able to meet the needs of the children in our care as well as help provide for the surrounding communities.
And while the clinic is there to provide physical healing—especially at a time when the country is dealing with COVID-19—it's a blessing to have it staffed by people who appreciate the value of spiritual healing as well.
Food Security
As part of our program, we're able to provide two hot, filling meals per day to over 225 students at the school.
This daily nutrition stabilizes their health and enables them to learn in school. Trying to focus on what the teacher is saying is difficult when a child hasn't eaten in a while. Our hot breakfast and lunch programs also ease the burden of nutrition on the child's family by making food go further at home.
God is also doing new, exciting things through…
Lifesong Farms Uganda
About ten years ago, Lifesong started berry farms in Ukraine and Zambia as a method of supporting ministries from in-country and giving our graduates employment opportunities. Over the years, these farms have grown dramatically and seen great success and profit.
So last year, to leverage the learnings and technology, our team launched an operation in Uganda. The Jinja, Uganda farm is a half-acre pilot intended to develop and refine the technology and business approaches needed to successfully grow and market berries on the equator.
Some stats surrounding the current operation and team:
3 tunnels of around 7,000 strawberries and 300 blueberries
10 employees
Potential to expand by 10x within the next few years
At Lifesong Farms our mission is: "Changing Lives through excellence in agriculture."
We operate using biblical principles, being a light to the communities that we serve. We strive to educate, empower, and encourage indigenous leaders to be exemplary in work ethic, operational accountability, and giving back. The end goal is to sustainably fund ministries that are focused on the Lifesong mission of bringing joy and purpose to orphans!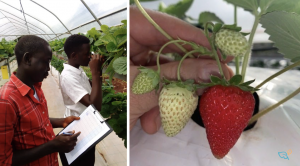 How Can You Get Involved?
One of the most meaningful and impactful ways to support what God is doing in Uganda is through child sponsorship.
Starting at just $34/month, you can support a child and help fulfill Lifesong's 4-part pledge to each child we serve.
Your full sponsorship provides one child with tuition, school supplies, two meals per day, healthcare, school uniforms, play clothes, two pairs of shoes, extra curricular activities, a safe environment, and three field trips per year. Partial sponsors partner together to provide these life-changing blessings to a child.
And as always, 100% of your donation goes directly to the child you sponsor.
Thanks for joining us! Before you leave, would you say a quick prayer for the ministry in Uganda? Ask God to be near the kids and families we serve and to strengthen our staff to reach even more kids with the love of Jesus!
SUPPORT UGANDA'S FUTURE LEADERS.