Make a global impact in your own backyard!
God is using Lifesong for Orphans to reach orphans and vulnerable kids in deeper ways than ever before. With significant growth in recent years, we have found the need to expand our Lifesong office space and the Gobena Coffee facility. We are looking for volunteers–like you–to make this possible!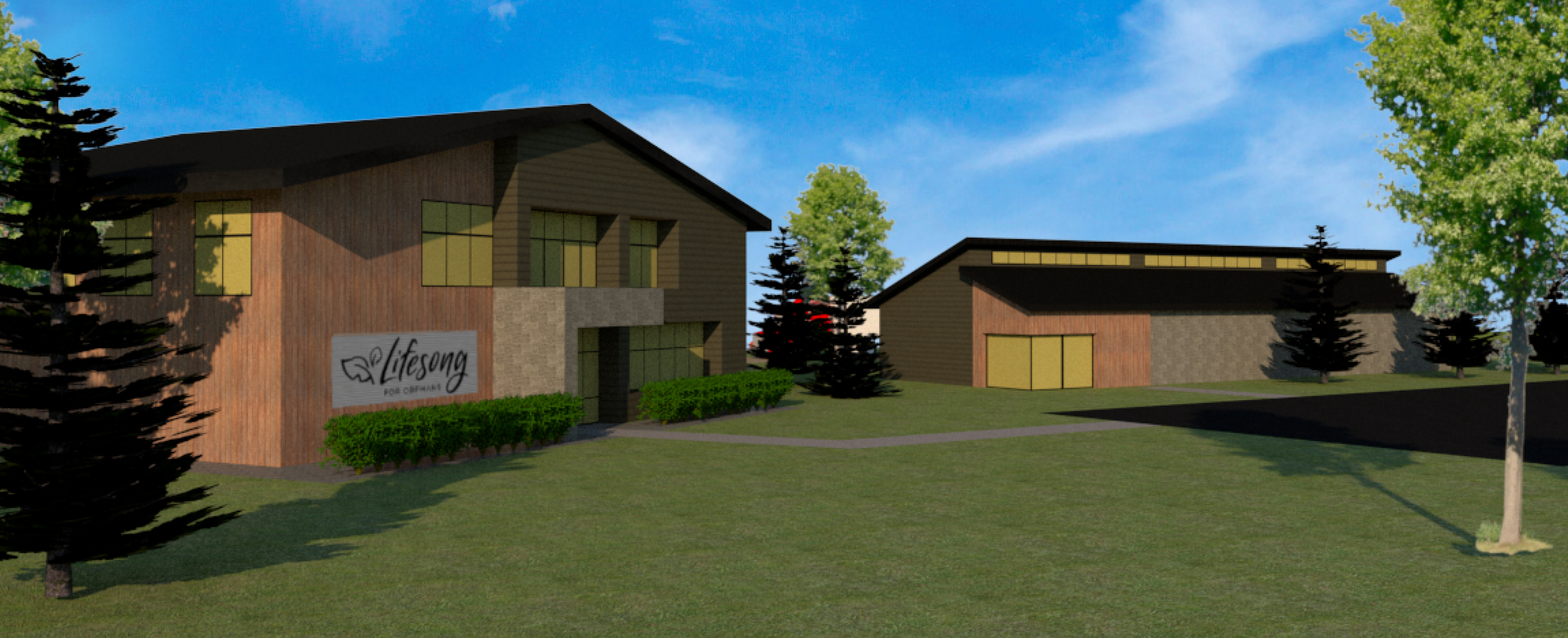 The Purpose
You don't have to travel across an ocean to bring Jesus' love to the fatherless. Here at Lifesong, we serve over 11,500 children in 13 countries through holistic, Gospel-centered care. And in the U.S., we've helped over 7,500 orphans become sons and daughters through adoption financial assistance. By partnering with us in the construction of this new facility, you're impacting the world's most vulnerable in the name of Jesus!
The Pledge
Thanks to TMG foundation, Lifesong abides by the 100% pledge, guaranteeing that all received donations go directly to caring for children in need. In order to adhere to our pledge through this process, we're reaching out to members of local communities–like you–for volunteer labor.
The Plan
We will be constructing two buildings–one for Lifesong office space and one for Gobena Coffee operations. Land has been donated on the West side of Gridley, IL along Route 24, architect plans have been drawn, and construction is already in progress. With the goal to have the buildings framed and enclosed before winter.
A number of licensed contractors will be on the job, and as a volunteer, you'll be working side-by-side with these skilled professionals.
Throughout the next year, there will be a slew of opportunities to get involved with the project.
Interested?
Fill out the volunteer interest form below or contact Charlie Knapp at cpknapp@comcast.net to receive more information and hear about opportunities as the project progresses.