Give Sixty-Eight
To help children in Zambia heal, learn and grow

"Life … wasn't good."
For Margaret–and most of the girls and boys in our Student Life program in Zambia–these simple words are packed with tragedy, hardship, and trauma.
Margaret shares— "Life before the Student Life program wasn't good. I didn't have time for studying because I was the only one responsible for the cleaning, shopping, cooking, and laundry in my household while my grandmother was working. When she came home she wasn't showing love, but instead was shouting, beating, and threatening me if my grades didn't improve"
Thankfully, because of joyful givers like you, Margaret's story doesn't end there.
"Now, here in the Student Life program, my houseparents are encouraging me in my studies every day. All the girls in the house share in the cleaning duties. We help each other with many things. The first day I entered the Student Life program I had a short temper, but I started praying and decided to change. I am learning a lot about myself. I do learn from Wednesday and Saturday Bible studies, but even more, I am learning from my house sisters."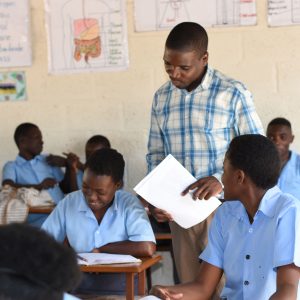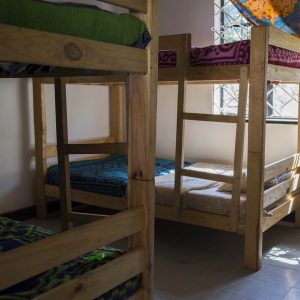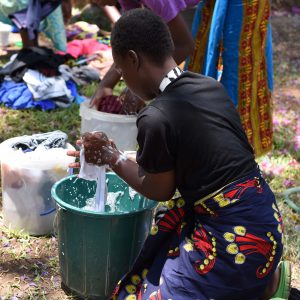 The Word says in Psalm 68:5-6, "God is a father to the fatherless, a defender of widows…He is in His holy dwelling and He sets the lonely in families." God has made this promise visible in Margaret's life–and in the lives of many others like her.
We can't erase the past, but we can help young women and men heal.
Specifically, through our Student Life Program, we give our students a quality education, teach them meaningful life skills, and disciple them to be followers of Jesus Christ.
These Student Life Homes not only help children succeed in school but also give many of them a family. As brothers and sisters, they learn just how much their Heavenly Father loves them. Through your gifts, students in Zambia are loved as sons and daughters.
Why it really matters.
On average, less than half of students in Zambia who start school will finish 9th grade, and only 20% of students will graduate high school. And very few of these students will be taught the Gospel or shown how to live as followers of Jesus.
But through Lifesong School and Student Life program, students are going further in their education and are being taught that Jesus Christ loves them.
For our students, going to school is their ticket out of poverty. With the new Vocational Training program, students will have the tools needed to build a future and add value to their community.
Current needs to continue reaching children in need include:
2 School Classrooms $40,000
2 Boys Student Life Homes $120,000
Vocational Training Building $40,000
Additional Operating Needs $50,000
Total Need $250,000
Will you give to help students like Margaret? Because of God's promise in Psalm 68, we are asking for a gift of $68. No matter how much you give you are joining in helping children heal, preparing them with education, and sharing the Good News that they too are sons and daughters.
Give $68 Today