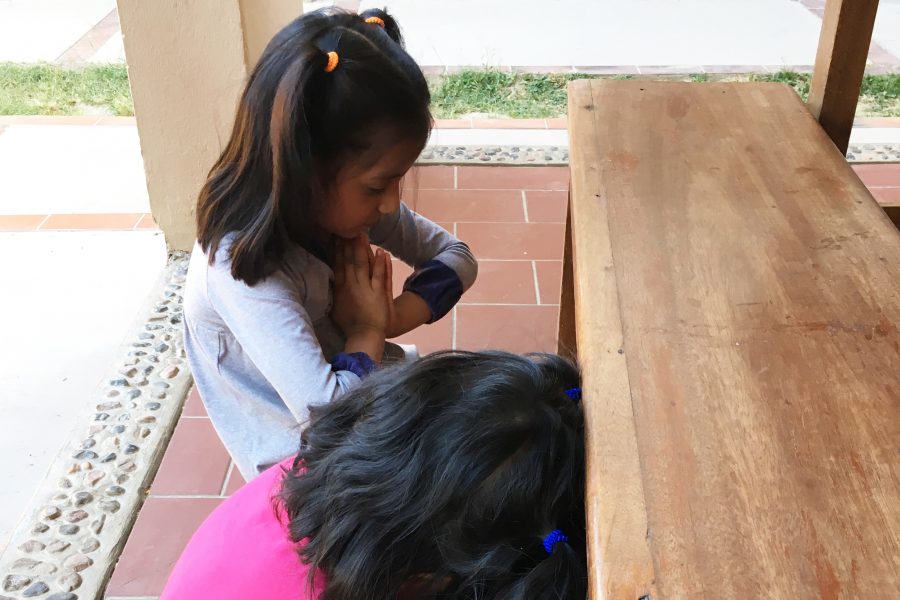 Thank you for loving and supporting children in need—like our kids in Bolivia.
Here's an update from one of our Bolivia teammates, Kathryn Gurley.
*Alison and her younger sister Maria are playing outside pretending to cook a meal.
After they finish "cooking," Alison walks over to the prayer calendar to see whom they are to pray for today. The two girls sit down, look at the "food" they prepared, and Alison leads her sister in prayer. As Alison prays, Maria repeats the words after her.
"Lord, we thank You for this beautiful day that You have given us. We thank You for this food that we have prepared. We pray for Tia Roxana who cares for us, and we pray for all the girls in our home. Thank You for all that You have given us. Amen."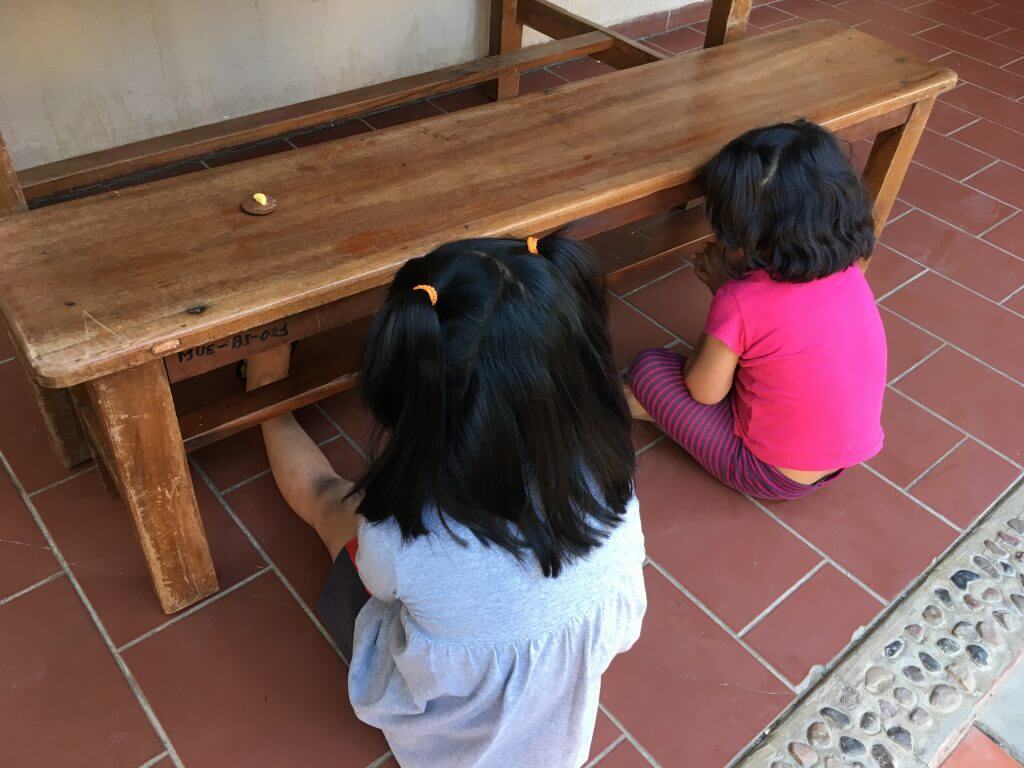 Every month we hang a new calendar in the home and assign a day to pray specifically for each child and staff member. The children have learned to look at the calendar every day and get excited to pray for each other!
.
Watching and Learning
Jessica and Liz moved out of the Transition Program several months ago and found a place to rent together as they begin living independently. During their time in the Transition Program, they learned how to grocery shop on a budget. Most weeks—like most kids—the girls weren't thrilled about going deep into the outdoor market to find the best prices.
After a few weeks of living on their own, however, they've shared with us that they have gone to the market to buy groceries. They came back excited to share that they refused to buy any oil other than the kind that they had been taught to purchase while living in the Transition Program, since it was the best priced.
We're proud of them! The shopping that was once met unenthusiastically is now embraced for independent living!
We stand in awe of how the kids and young adults are constantly watching and learning from the adults who care for them, no matter the age. Whether praying for others or shopping for the best-priced cooking oil, our kids are maturing  and absorbing the things being taught.
Would you pray Proverbs 23:12 with us for the children in Bolivia?— "Apply your heart to instruction and your ears to words of knowledge."
*Names changed for protection
---
YOU CAN GIVE HOPE TO CHILDREN LIKE ALISON & MARIA TODAY.