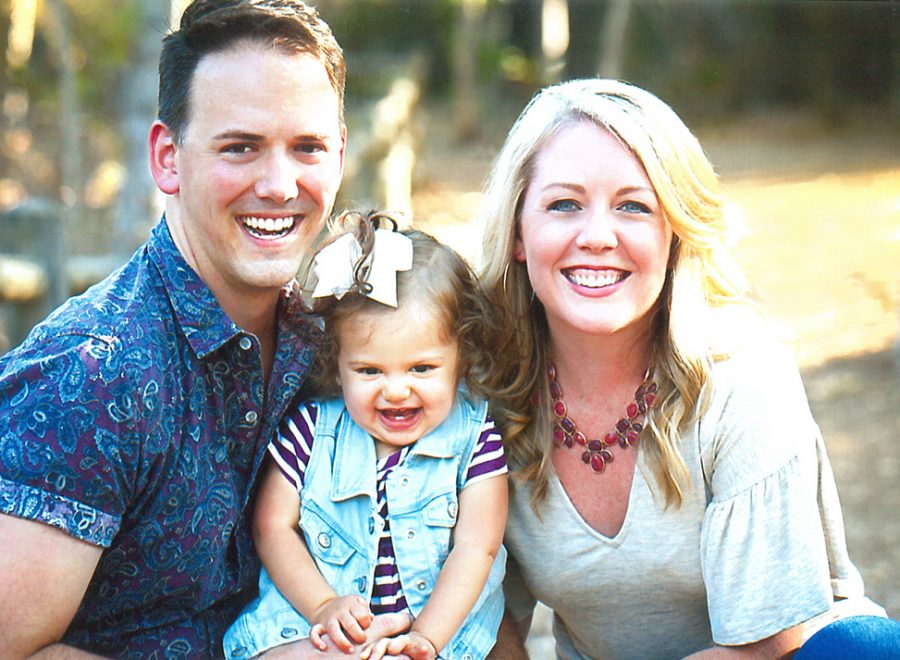 In certain instances, adoptive families choose to have a relationship with their adopted child's biological family. The Gersons are a perfect example of this. The following is a letter they wrote to us here at Lifesong.
.
Dear Lifesong for Orphans,
Great news: our adoption has been finalized, and we couldn't have done it without your help. We are happy to announce that our beautiful daughter was born on May 15, 2017, and her adoption was finalized on April 5, 2018. Prior to being born, God picked her to be a part of our family.
From our first meeting with her birth mother, we knew that we would form a bond and relationship that no one else in the world could have.
Our lives have changed for the better. We have an open adoption with her mother, grandmother, and great-grandmother. They are lovely women who show nothing but love to our family. They have never missed a birthday, holiday, or life event for the three of us. These women are our extended family. We have visits one to two times a year and send letters and pictures year round. We've even set up a private Instagram account for them to see photos and videos we post.
Thank you for your wonderful financial support that made our dreams of starting our family a reality. After attempting to start our family with biological children, our savings had been depleted. It's because of your generosity that we were able to bring home our beautiful daughter. We knew that we had always wanted to adopt. Now that we have seen how wonderful the whole process can be, we are proud to say that we recently started the process again. We hope that we can grow our family again through adoption and bring our daughter a sibling in the near future.
Warm regards,
The Gersons
.
Thank you for sharing your story with us! Your daughter is incredibly blessed to be supported by so many loving people. Your family is in our prayers as you begin to expand even further!
---
Every child deserves a family.