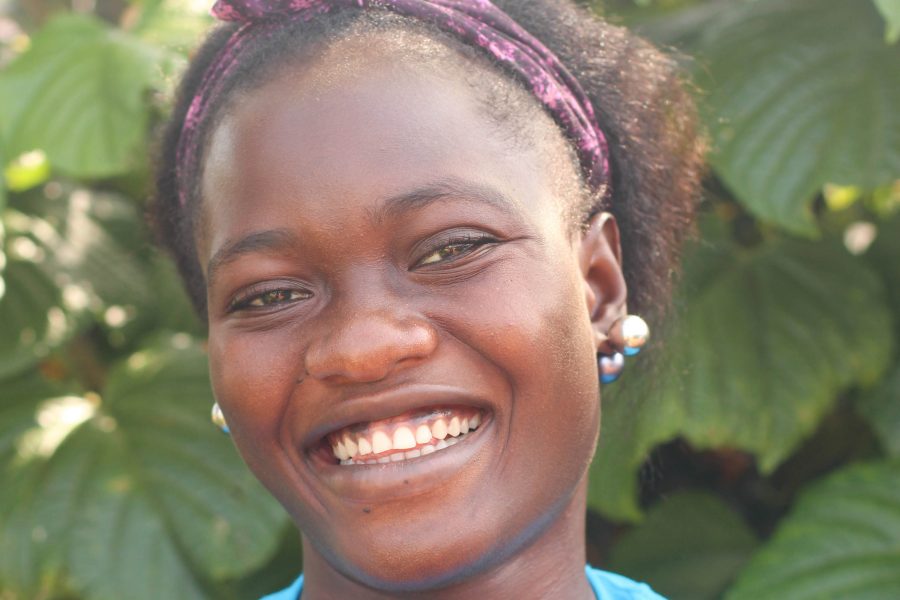 God continues to do big things–through your prayer and support–for children in Liberia.
Last year, we introduced you to Grace–Her father, who was a pastor, contracted the Ebola virus while ministering to others who were sick. He passed away after four days in the treatment center. After that, Grace and her young sister were not allowed to interact with anyone in the community. They were truly desolate when the Lifesong team reached out to them. They know what it is to grieve and mourn, to have to adjust to new everything. The heartbreak was overwhelming at times.
Update on Grace
Today, Grace continues to heal from her losses, surrounded by people who love her and want God's best for her future.
She is presently enrolled in a teacher's college program, and hopes to receive her certificate of completion this summer. She is a kindergarten teacher at one of our schools, where she is beloved by her students. Watching her interact with her students, it's impossible to miss her tender heart and care for each child.
In addition to all the hours she spends in class and teaching, Grace finds time to contribute to the church community as well. She creates all the visual aids for each week's worship services. She also directs the choir and dance team at the Compassion Center in Congo Town. When asked about all these activities, and how she views herself, she said–
My passion is to serve God and help others through my gifts.
She has already learned that serving others is a beautiful expression of God's spirit and His grace. It seems she was aptly named Grace!
Please pray for Grace and all of our children. May they each come to understand that Christ makes all things new, and they can live int he light of His love.
Every child needs to hear the Gospel.