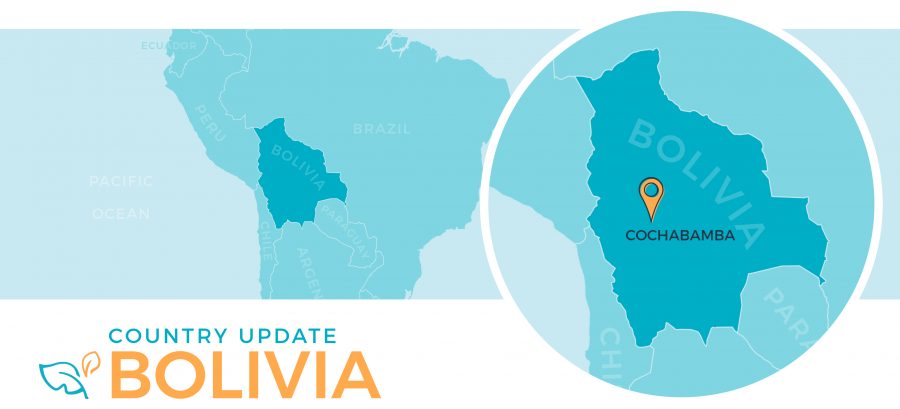 Franki arrived at Lifesong Bolivia in January 2014 at the age of 15 …
Prior to his arrival, he was living in the jungle, in a tropical region of Bolivia, under the care of a different orphanage. Upon arriving at Lifesong Bolivia, Franki had a severe infection in his hand that he sustained while harvesting coca leaves (the plant used to make cocaine). His leg was also infected due to an untreated bug bite. He was immediately admitted to a local clinic where he stayed a week to get the necessary treatment for his infections.
Understandably, Franki's transition to Lifesong Bolivia was a difficult one–suddenly having structure, rules, and expectations. While this was challenging at times, our staff saw great potential in Franki that we knew we wanted to develop.
We believe God cares deeply for children like Franki and that in the Bible we are called to tell children about Jesus.
Towards the end of 2016, we began to see some real growth. Franki demonstrated maturity and responsibility. He even voluntarily enrolled in a one-year military program for students in their senior year of high school.
This past November, Franki graduated from high school and from the military program. Since graduating high school, Franki has gotten a job at a local supermarket as a cashier. He is enrolling in a trade school and will begin studying auto mechanics the second week of February while continuing to work full-time.
We praise God for His work in the lives of young people like Franki … and for your willingness to pray and participate in their story! 

*Due to country requirements, we are unable to show photos of the children in blog posts at this time.
Every child needs to hear the Gospel.