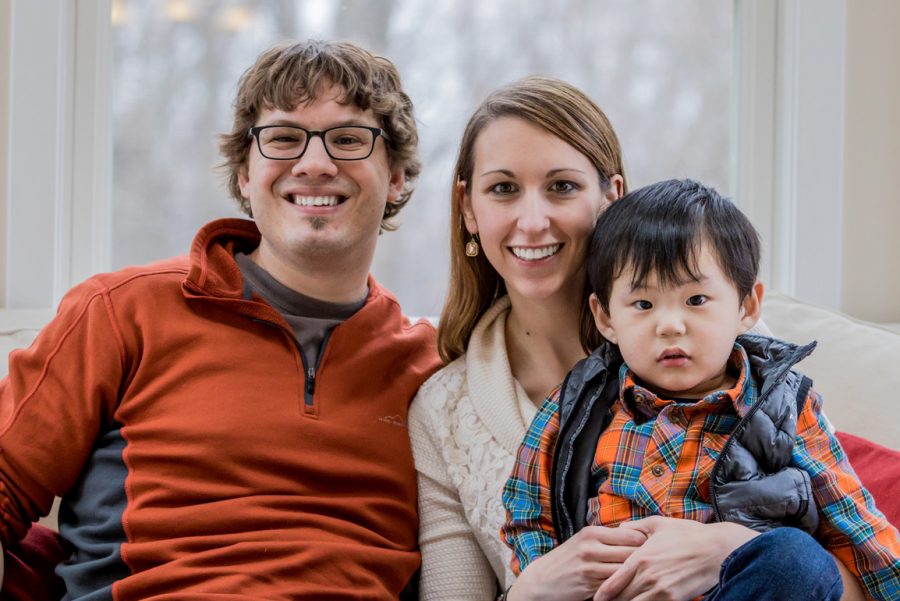 Our thanks to Ben & Amanda for sharing this video!
My name is Amanda. I was 11 years old when God put the call on my heart to adopt.
When a high school mentor spoke to our fifth grade class about her goals, including adopting a child, I was convinced. This new idea of adoption instantly became my passion–a passion I've carried in my heart for years.
When my husband, Ben, and I began the process of adopting our child, my parents sent us two gifts–a teddy bear and a stuffed giraffe. We did not know if we would be welcoming a boy or a girl, or where in the age spectrum of zero to three years our child would fall.
For years we underwent home studies and gathered official documents. But in case I ever needed a reminder of what all this work was for, I had the teddy bear and giraffe in our spare room–our child's room.
These simple objects served as visible reminders of the providential way He was leading us to our child, and our child to us.
What about YOUR story?
Perhaps these words bring to mind an adoption dream you have been called to. What physical reminders will help you as you work and wait for your God-given dream to come to fruition? A Bible verse on your fridge? A momento? A journal entry?
Perhaps you are on the other side of a waiting period. In the Old Testament, Hannah prayed for a child, and she and her husband Elkanah welcomed Samuel after many years of struggle. "I prayed for this child, and the Lord has granted me what I asked of him," she said. "So now I give him to the Lord. For his whole life he will be given over to the Lord." As you rejoice in God's fulfilled promises, how will you dedicate your life to Him?
In March 2017, more than three years after starting the adoption process, Ben and I brought home our son, Miles. We praise the ever-faithful God who brought us together, all for His glory. Hold fast to God's promises. Surround yourself today with reminders of His love.
Amanda, thank you for your timely and beautiful reminder that God holds the details of our story in His hands. John Newton said it best, "The Lord is good. He has delivered (past) — He does deliver (present) — He will deliver (future). What a Savior and what a Shepherd have we!" 


Help give a child a home.

Related Posts
[wc_posts author="" author_name="" p="" post__in="" order="DESC" orderby="date" post_status="publish" post_type="post" posts_per_page="3″ taxonomy="post_tag" field="slug" terms="adoption" title="yes" meta_all="yes" meta_author="no" meta_date="no" date_format="M j, Y" meta_comments="yes" thumbnail="yes" content="yes" paging="no" size="wccarousel" filtering="yes" columns="3″ gutter_space="20″ heading_type="h4″ layout="grid" template="box" excerpt_length="15″][/wc_posts]