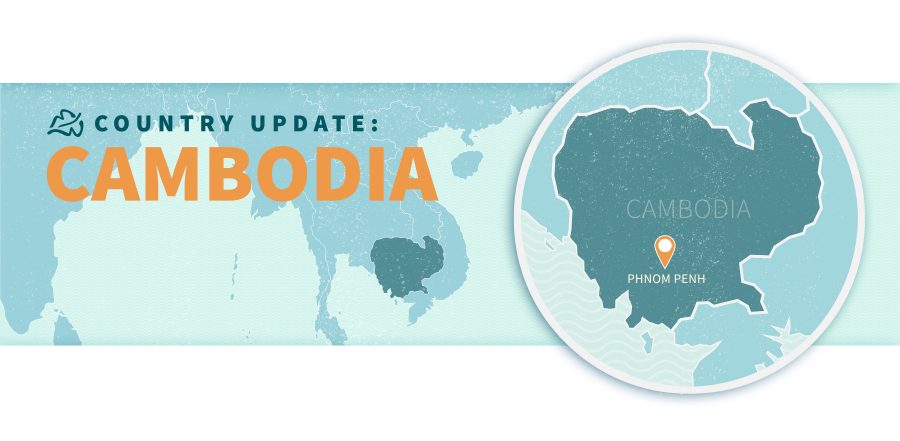 Holidays allow us to celebrate, but also to redeem opportunities for sharing God's love and making new connections.
In countries like Cambodia where many people do not yet know about Christmas, believers take the opportunity to celebrate Jesus' birth long into the new year. In Bangpli, Thailand, for instance, Pastor Vino and his church people are still taking full advantage of using gift boxes filled with school supplies, hygiene products, and tiny toys to develop new connections with children and families in need.
For Pastor Vino, the Christmas holiday is a tool to share the love of Jesus with those who still need it.
The good news? Children of migrant workers from previously unreached construction sites are now joining the learning center at the church, and whole families are coming to evening worship services to hear more about the love of Christ that has captured the heart of Pastor Vino and his team.
So what do Christmas and Valentine's Day have in common? Both may be celebrated simultaneously in separate parts of the world with the same Christlike theme: showing love to others.
Meet Ly

11-year-old Ly moved into the church last month. Previously, she lived with her father, who is blind, in a tiny spot of land near the church. With no mother, Ly spent her days helping her father beg for money. Recently, Ly's father decided he wanted Ly to receive a good education and proper care, so he sent her to live in the nearby church where she will receive both. It is the goal of Pastor Somnang and his faithful congregation to help Ly's father receive the help he needs as well.
In an effort to help Ly receive the love and support she needs to thrive where God has placed her, our Lifesong team decided to include this spunky 11-year-old girl who loves math and soccer in our February month-long challenge to show love to orphans, with the hope that a dedicated sponsor might step forward and commit to sending $34 monthly to help meet her most basic needs.
To our joyful amazement, we shared the month-long challenge and a sponsor stepped forward immediately. Ly's future is bright because of the faithful love and support of ordinary, faithful servants who use the tools in their hands–in this case money for monthly support–to take the love of Jesus to those who need it.
#LoveOne
We praise God that Ly is sponsored, but many of her friends still desperately need help. 12-year-old David, for instance, loves learning English and playing soccer. Despite the many hardships he has already faced in his young life, his smile lights up a room. The precious members of Pastor Somnang's church have extended love and care to him, but they cannot meet the needs of all the children in Cambodia and Thailand alone.
You can become a faithful partner in Pastor Somnang's effort to take the love of Christ to children in need in Thailand and Cambodia. Would you sponsor David? Click here.

Join us this month as we share child sponsorship opportunities through #LoveOne
Save
Save