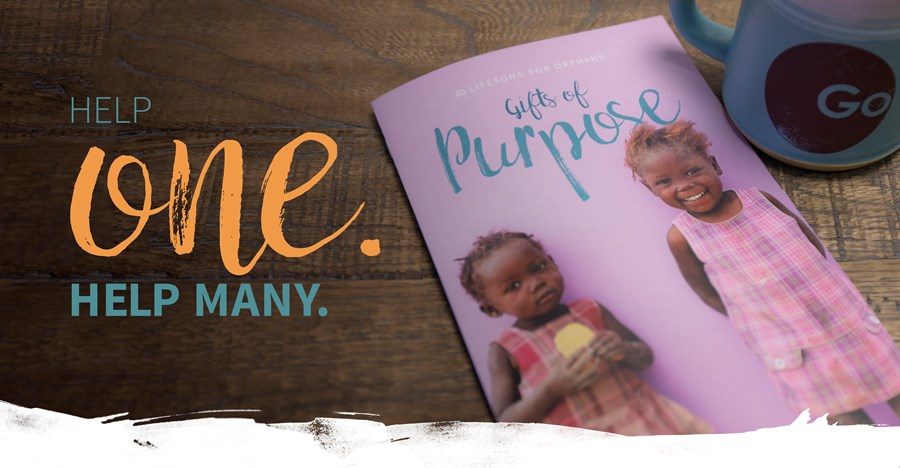 Don't miss checking out the Gifts of Purpose catalog!
This catalog is not just ideas for Christmas gifts, but it is a way you can provide lifesaving care to orphaned children who need our help. Think of the difference you can make simply by giving a gift to a family member or friend.
How does it work?
By giving Gifts of Purpose, you are providing lifesaving care or building a forever home that changes the course of history for an orphaned child who needs the love of Christ. Thank you for making a difference.
Did you know you can give a gift in honor?
Every gift given through Gifts of Purpose gets a downloadable card. Use it to let someone know you gave a special gift in his or her name. And every donation is matched up to $1,000,000 with a gift to Lifesong (Where Most Needed) until December 31st!
And, just in case you haven't had time to look at it yet, here are 3 life-giving gift options this year. Click on any of the gifts below to learn more or view all here.
Featured Gifts


100% of your donation received by Lifesong will go to meet the need. Until December 31st, your gift will be matched with a gift where most needed.
Help one. Help many.
Save