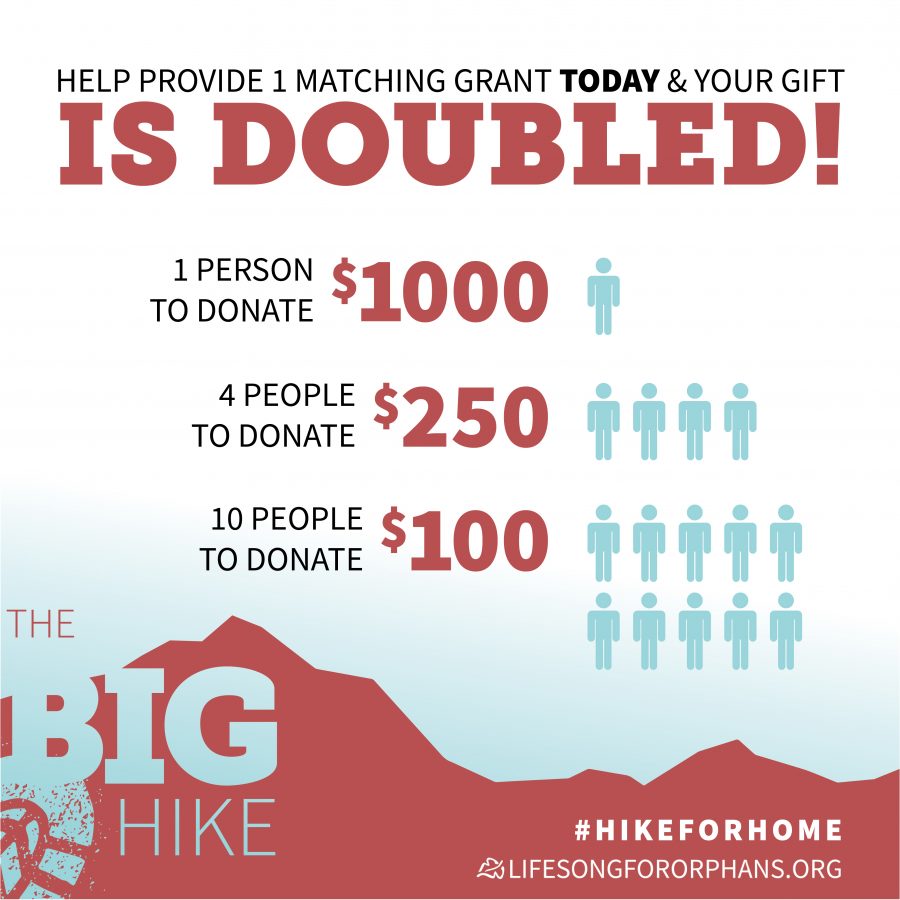 Help create an adoption match today.
As you know, each Friday we like to highlight a family who has recently brought a child home with the help of a matching grant or adoption loan. We've introduced dozens of families to you over the years. (You may even be one of them!) We love rejoicing in the goodness of God as seen in completed adoptions.

But today we have a request. Instead of introducing you to a family who has adopted, would you help us help one more family adopt? On this, the last day of our #HikeforHome campaign, we would love to raise enough money for one more match … one more family we could feature on an upcoming Family Friday here on the blog.
And we have exciting news! All contributions given today will be DOUBLED up to $7500! So every dollar you donate will go twice as far.
What would it take to raise enough money for one more match?–
[wc_divider style="solid" line="single" margin_top="" margin_bottom=""]

Thank you for advocating on behalf of waiting children and families.

Help Provide 1 Adoption Matching Grant Today!
Save
Save
Save