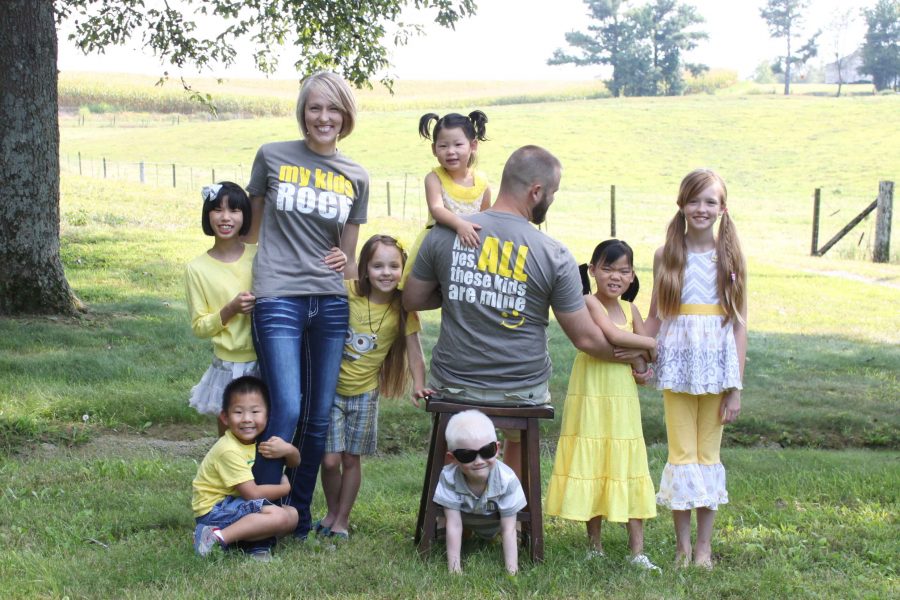 Lifesong has been by our side through two adoption processes/four adoptions! In 2013, we embarked on our journey to bring home two children with special needs from China, and Lifesong provided us with an interest-free loan. Several months after those children were home in 2014, we began the process to adopt two 9-year-old girls, also from China. Lifesong was a "life-line" as they partnered with Orphan Care Alliance to give us a matching grant.
We were also thrilled to participate in our first Both Hands project! What an amazing provision by God!
Physically and emotionally, He has sustained us through difficult times. We have one child who doesn't yet comprehend genuine attachment. He was moved four times during his first four years of life, and had many caretakers come and go. God gives us strength to work through the hardest of times. One of our daughters who came home at age 9 really struggled with the changes that took place so suddenly in her life. The first two months home were brutal. She rejected us completely and even asked to go back to China. God worked a miracle in her heart and she has come to love her family and her home. We expected to be working through her pain and issues from living in an institution for months or years to come – and God changed her little heart after just two months! It was radical and clearly a gift from God.
Thank you so much for the work you do. You are the hands of God helping provide for families, and you make something that is seemingly impossible within reach. More and more families are inspired to adopt because they see God eliminating the financial barrier through grant organizations such as Lifesong. We are forever grateful for you!
Thank you for sharing your story, Jonathon and Christella! Let's be clear, though. We appreciate families like yours who do the work of love every single day to raise these precious children. The job of supporting families is our privilege, and we praise God for the opportunity. We are grateful for YOU!
Feel encouraged by this post? Have a story of your own to share? Comment below.
Learn about our church adoption funds