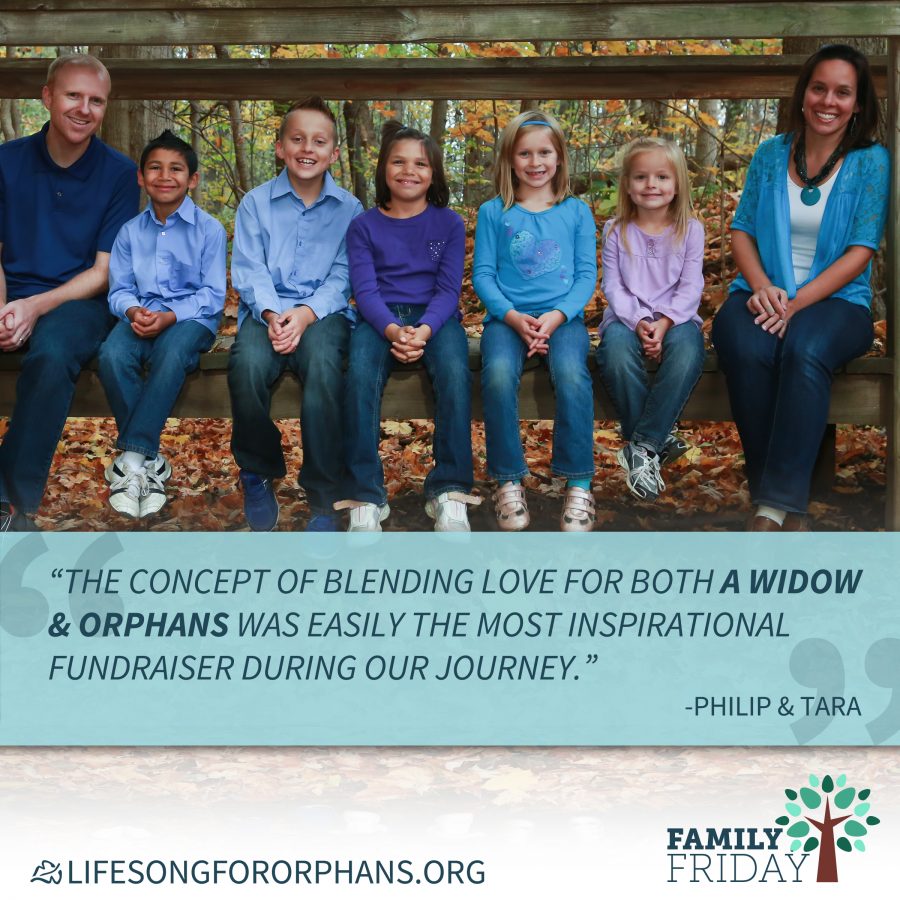 In the spring of 2012, Tara and I responded to God's Word in James 1:27: "Religion that God our Father accepts as pure and faultless is this: to look after orphans and widows in their distress and to keep oneself from being polluted by the world."  I had great apprehension about a $45,000 adoption journey. Beyond the expense of much time, energy, and emotion, we chose to also trust God for the financial resources.  Besides, wealth is a value of the world whereas obedience and redemption have everlasting value.  While the journey stretched over two and a half years, a look back at specific occasions reveals God's provision and blessing.

Six months into the process, Tara and I were discussing the $5,000 payment due in order to proceed. We had already applied for many grants, and I became discouraged with the immense costs still ahead of us, so we prayed together. Within the hour, Lifesong for Orphans called to tell us we were approved for a Both Hands fundraising project with a $2,500 matching grant.  he Both Hands project allowed us to connect with, serve, and fall in love with a widow in our community. With great help from family and close friends, we were gifted with over $19,000 towards our expenses. Furthermore, we gained a relationship with a special woman who we've since taken to church a few times and had over for dinner. The concept of blending love for both a widow and orphans was easily the most inspirational fundraiser during our journey. 

Aside from the terrific matching grant and the helpful planning materials, the Both Hands project filled our "waiting" period with another adventure in which we served the Lord with close friends and family.  It was a very busy but very fulfilling process which brought us closer to bringing our children home in terms of both time and finances.

There were numerous occasions of God revealing His provision and providence.  Aside from the initial call from Lifesong, we were also awarded several other grants, one of which we did not even apply for.  Businesses contributed to our Both Hands project in the form of materials, a bathtub, food, and printing.  My employer offered an adoption reimbursement, which I only discovered upon submission that the reimbursement was per child.  There is no doubt that God met our financial needs. 

–Philip & Tara, adoptive parents, matching grant recipients & Both Hands project family
Philip & Tara – what a beautiful testimony of God's faithfulness & provision to your family. Praying for you and your growing family as you continue to walk on His path!
Interested in learning more about Adoption Funding? Click here to learn more.