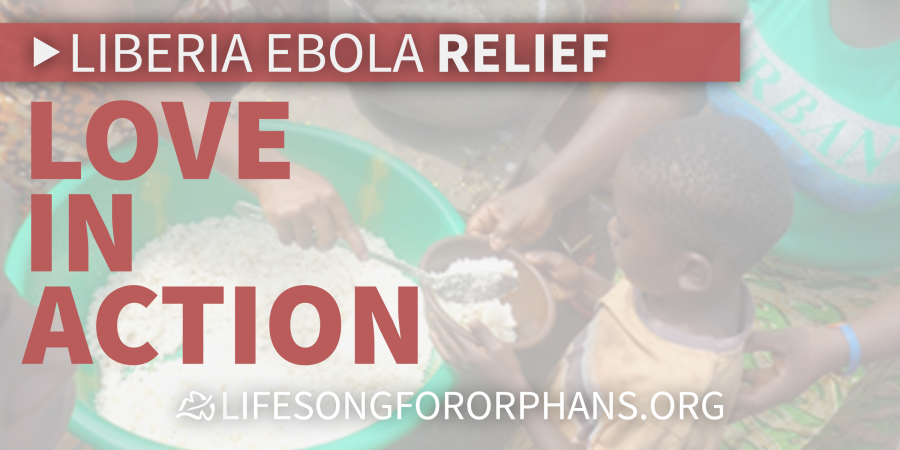 We see it almost every night on the news and every day in our social media news feed. Stories are told, pictures are shared, videos are watched. Ebola has taken the lives of more than 2,458 in Liberia* and has left over 2,000 children without one or both parents**.
From our perspective here in the States, we read, watch, and wonder what we can do to help meet the vast needs of people a world away. It seems impossible and unreachable, doesn't it?
But it isn't. Here are 3 ways you can put your "Love in Action" and help Liberia's Ebola crisis.
Pray
God gives us the beautiful opportunity come to Him in prayer, allowing us to be part of the impact around the world from our knees. Join us in praying for Liberia…
Pray trust can be reestablished in health care and fear and untruth will not hamper the effectiveness of the international relief efforts.
Pray for the children who are now orphaned due to Ebola. Ask that God would lead them to safe and kind people who can help provide their needs.
Give
We invite you to join those in Liberia who are making active steps to help their fellow countrymen. Emmanuel Jones, pastor and Director of our indigenous orphan care initiative in Liberia, has teamed with local pastors and volunteers to distribute food and hygiene products, as well as necessary Ebola prevention education to communities in extreme poverty. This "Love in Action" team has helped over 1000 (& counting!) families with meals and supplies.
They are also planning a response to help, house and provide for children recently orphaned. Learn more>>
Donate to Liberia's Love in Action
Share 
Tell others of the opportunity to pray and give. It can be as simple as sending an email, sharing a status, or retweeting to organizing a prayer group or offering for the relief of the Ebola crisis in Liberia.
Will you considered becoming a small part of the solution to the Ebola crisis, supporting the Love in Action team in prayer, support, and advocacy? Donate to this project>>
*CDC, October 15, 2014 (http://www.cdc.gov/vhf/ebola/outbreaks/2014-west-africa/case-counts.html)
**CHILDFUND INTERNATIONAL, October 8, 2014 (http://blog.childfund.org/2014/10/childfund-opens-care-center-for-children-orphaned-by-ebola/)