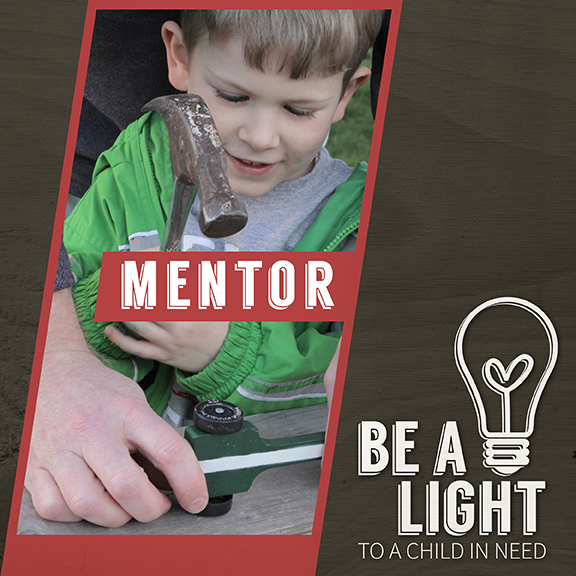 "Children are great imitators. So give them something great to imitate."

–Anonymous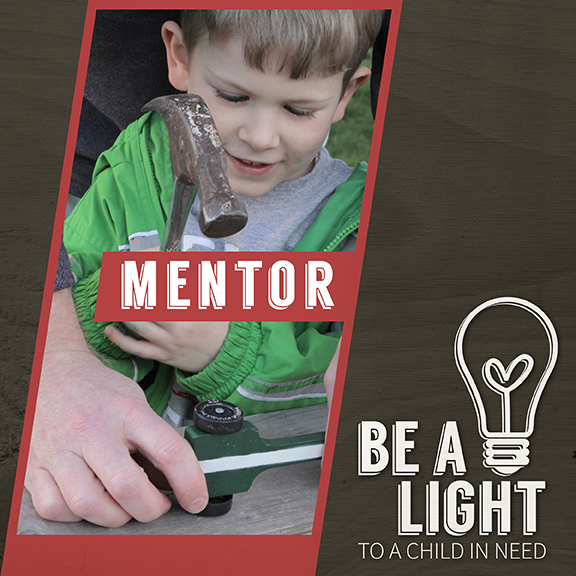 Welcome to post #3 of our summer blog series, "5 Ways YOU can be a Light to a Child in Need". (If you missed the previous post on sponsorship, check it out here.)  Today we will discuss mentorship, specifically to children and youth in our communities that are "orphans".
Our minds and hearts can often be so focused on the orphan crisis across the oceans that we miss the extreme needs right in our own neighborhoods; 400,540 needs to be exact (source). Foster care is our country's orphan crisis and we–the Church–can and should be a light to each of these 400,540 souls who have been placed in the system.
How do we do that? By reaching out to ONE. Give your time, energy, love, family and self to a child who may have never had a positive or affirming person in their life. Mentorship, to me, is someone older and wiser holding the life-hand of another who doesn't quite know their way yet. Being a mentor means being present through the highs and lows, the giggles and wails, hellos and goodbyes.
Where do we start? Here are a few ideas:
Ask your local foster care agency
Call and ask your local foster care agency if they have any mentorship opportunities available for children in foster care. If not, considering connecting with Lifesong's foster care ministry, The Forgotten Initiative, to start a mentoring program in your area.
Keep your eyes open
If you watch the news, you know world we live in — there are vulnerable children all around us. Ask the Spirit to make you aware of the needs in your sphere of influence. Be kind, loving and conversational to the children and youth you brush shoulders with.
Provide respite care for foster parents
If you have friends or family who are fostering, offer to provide respite care for them. This gives you a great opportunity to create relationships with their foster children (while giving them a break!).
Become a foster parent
Invite a vulnerable child into your home and family through fostering. Mentorship is significant part of being a parent and fostering a child allows them to experience the love of a family.
Other great resources
– The Forgotten Initiative — encouraging believers to be lights in their local foster care communities
–The Mentoring Project — training & equipping faith-communities to mentor fatherless youth
Can you think of someone in your community–maybe your child's classmate, a friend's foster child, or even someone that attends your church–that may be looking for love and guidance? Pray and ask God to stir your heart and open opportunities for you be a mentor to a child that needs someone to look up to, to find courage in and feel acceptance from. God promises us in His Word that He takes care of the orphaned, what if His plan was to do that through us?
Today, share how you are mentoring a child in need.
If you would like to start, share that so we can pray for you!
Don't miss the GIVEAWAY!
At the end of this 5-part series, we will be giving away a prize package that includes:
Lifesong T-shirt*
Zambian-made Messenger Bag
Zambian-made Beaded Necklace 
Be sure to follow along & comment throughout to increase your chances of winning!
(1 comment/post, 5 maximum entries)
Pray | Sponsor | Mentor | Adopt | Advocate
*your choice of available shirt found online at the Lifesong store