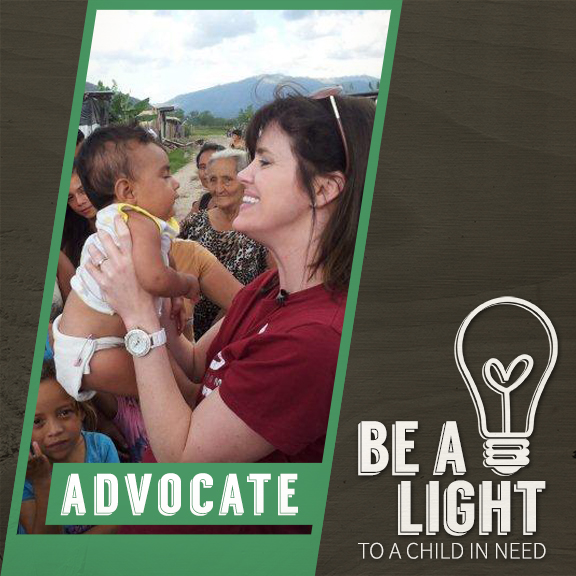 To read previous post, click here. 
"Speak up for those who cannot speak for themselves; ensure justice for those being crushed. Yes, speak up for the poor and helpless, and see that they get justice."

Proverbs 31:8-9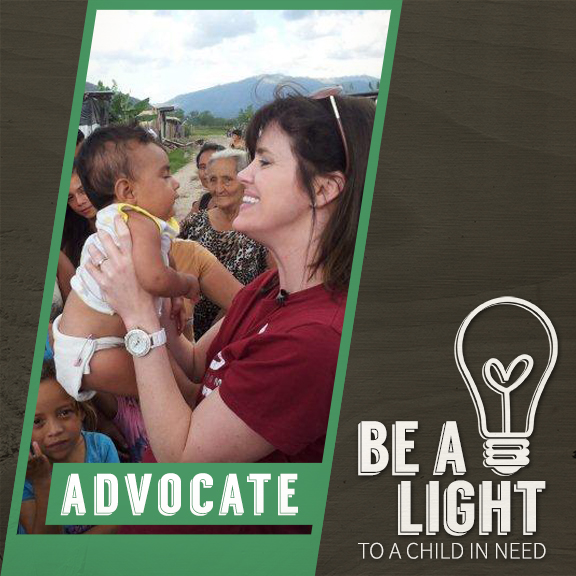 Today is the last post of our summer blog series "5 Ways YOU can be a Light to a Child in Need". I must say, I am so thankful for the overwhelming response on the last post featuring adoption; I loved reading each comment and hearing your heart for the orphan. I'm honored you would choose to join this conversation.
For our last, but certainly not least, post we will talk about the role of an advocate. One thing I really like about the word "advocate" is that it is both a noun and a verb. I am an advocate who advocates. (Look at me, going all English teacher on you!) I find it profound how it links a person and an action together in the same word. An advocate is both a person and action; or better yet a person with action.

An advocate in the world of orphan care is someone that knows the need and tells others around them about it in hopes to create awareness and follow-through. True orphan advocacy must come out of a love for Christ because only He will be able to sustain you when things get hard, when people stop listening, or when you are tempted to stop speaking. Pray and ask God where He wants to use your voice and your platform to speak for Him.
So where to start and what to do to become an advocate?
Educate yourself.
Know who and what you stand for. Read articles about orphan care. Follow ministries that align with your worldview. Keep up to date on current events involving adoption. Read books. Watch documentaries. Join an advocacy group. Options are endless! Here are a few resources we recommend:
Orphan Justice by Johnny Carr — amazing book & website covering a variety of topics.
Christian Alliance for Orphans — more than 140 respected Christian organizations and churches working together to inspire and equip Christians to "defend the fatherless" (Isaiah 1:17).
Look for opportunities in your local church or community.
Ask around your church and local community to see if there are any advocacy opportunities that you could partner with. Instead of reinventing the wheel, you may be able to join a group of believers with your passion and make a bigger impact together than alone.
Speak. Tell. Share.
Take opportunities that the Lord gives you to speak, tell and share about the needs of orphans in the world. Think creatively as you talk with friends, neighbors or co-workers and find ways to start the conversation. Other ideas:
Today, share your thoughts on orphan advocacy.
Don't miss the GIVEAWAY!
At the end of this 5-part series, we will be giving away a prize package that includes:
Lifesong T-shirt*
Zambian-made Messenger Bag
Zambian-made Beaded Necklace 
Be sure to follow along & comment throughout to increase your chances of winning!
(1 comment/post, 5 maximum entries)
*your choice of available shirt found online at the Lifesong store