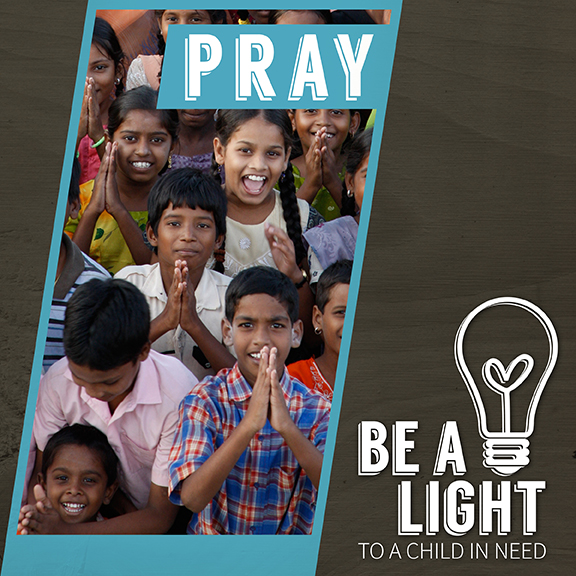 "Search for the Lord and for his strength; continually seek him. Remember the wonders he has performed, his miracles, and the rulings he has given…" Psalm 105:5-6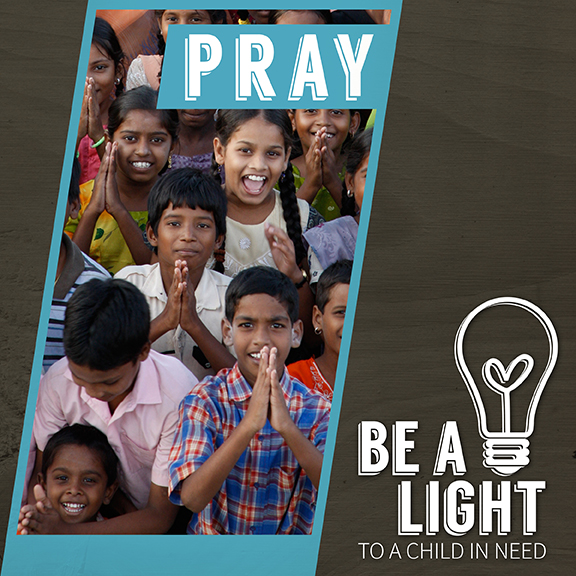 Welcome to part 1 of our summer blog series as we start the conversation of "how to be a light to a child in need." Often when I think of the orphan crisis and the number of kids in my own community that need love and affirmation, my first response (if I'm not initially too overwhelmed) is to think, "What can I do?" Normally, I want an answer that is tangible and practical, something I can physically do and see instant results based on my actions. I don't think that's totally inappropriate, but I do think that we often neglect the most powerful response of all, prayer. Which is practical and gives tangible results, but through GOD'S action.
Prayer is a response that others may not see and it may not aways produce immediate results, but it always holds the most power. Jesus tells us that prayer can move mountains! Do our actions show that we believe His words? Here is just a little of what the Bible says about prayer…
Don't be afraid to ask
"You can ask for anything in my name, and I will do it, so that the Son can bring glory to the Father. Yes, ask me for anything in my name, and I will do it!" John 14:13-14 
Pray in faith
"Are any of you sick? You should call for the elders of the church to come and pray over you, anointing you with oil in the name of the Lord. Such a prayer offered in faith will heal the sick, and the Lord will make you well…The earnest prayer of a righteous person has great power and produces wonderful results." James 5:14-16
Say "thank you"
"Don't worry about anything; instead, pray about everything. Tell God what you need, and thank him for all he has done. Then you will experience God's peace, which exceeds anything we can understand. His peace will guard your hearts and minds as you live in Christ Jesus." Philippians 4:6-7
Here are some tools that others have created to help you "be a light" to kids through prayer. This list isn't exhaustive, so we'd love to hear how you and your family use prayer to be lights to children in need.
Today, share in a comment ideas/ways on how you pray for orphans. OR we'd love to hear any ANSWERED prayers!
Don't miss the GIVEAWAY!
At the end of this 5-part series, we will be giving away a prize package that includes:
Lifesong T-shirt*
Zambian-made Messenger Bag
Zambian-made Beaded Necklace 
Be sure to follow along & comment throughout to increase your chances of winning!
(1 comment/post, 5 maximum entries)
*your choice of available shirt found online at the Lifesong store